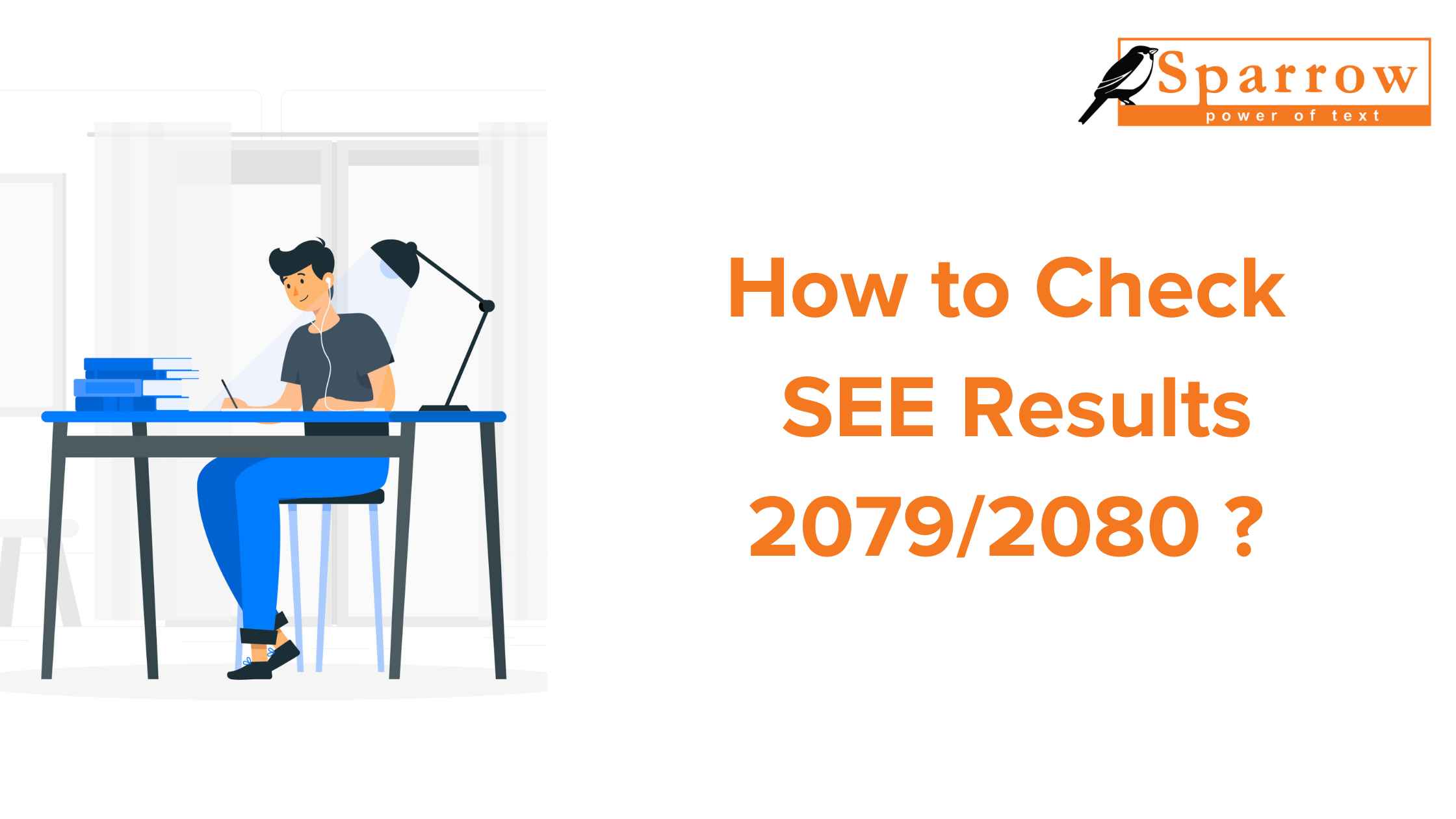 Are you eagerly waiting to check the SEE result 2079/ 2080? You might need to have some patience for a while. Generally SEE results get published during the months between Ashad, and Shrawan each year if everything goes as planned by the National Examination Board. 
What is SEE?
The Secondary Education Examination (SEE) is the national-level examination conducted by the National Examination Board (NEB). It is an important examination for students completing their secondary education in Nepal. The examination was designed to evaluate the academic achievement and overall knowledge of students at the secondary level.
The examination is typically held in March/April each year, and the results are published within a few months. The SEE Result plays a significant role in determining student's future academic paths such as admission to higher secondary schools including science, management, humanities, and many more.
Check SEE Result 2079/ 2080: A Step-by-Step Guide
To check your SEE Result 2079 / 2080 follow the following steps:-
Open the messaging app on your mobile phone.

Compose a new message.

In the recipient field, enter the official SEE result publication number provided by the National Examination Board (NEB).

In the message body, type your SEE <space> your Symbol-Number  (Double-check the symbol number for accuracy)
Send the SMS to 35001.
More than 5 lakh students have given the SEE Examination this year. They all are waiting for the result to be published. According to the National Examination Board, the SEE Result is more likely to be published in the month of June-April 2023. However, the exact date of publication may vary each year as there may be changes in the decision of the management board of NEB.
| | |
| --- | --- |
| Exam Name | SEE Exam 2079 2080 |
| Exam Start | March 31, 2023 |
| Result Date | Estimated Date within July 2023 (Ashadh 3rd Week) |
Once the SEE results are officially published by NEB, type the SEE <space> symbol number and send it to 35001. Or visit the website https://sparrowsms.com/services/results/slc-results-nepal/ for more updates.
How to Check SEE Result 2079/ 2080 via SMS?
The Office of Controller of Examination in Sanothimi is in charge of determining the release date for the SEE Result Date 2079. Nowadays you can even check your SEE results via mobile messages so Sparrow SMS can help you check results on your mobile phones.
You can go to your mobile phone message box and Type SEE<space> Symbol Number and send it to 35001.       
Read Also:
Best Courses to Pursue After SEE Result 2079 2080
7 Things you can do after SEE 2079/80 (2023) Nepal

What Should I Do if There's an Error in My SEE Result 2079/ 2080?
If there's an error in your SEE Result you can consult your school administration or examination department and inform them about the error in your SEE Result. Provide them with the necessary details, such as your symbol number and the specific issue you've identified.
You should have copies of all the relevant documents related to your SEE examination i.e. your admit card or other supporting documents. These documents will be helpful in resolving the error.
If the error persists even after following the school's instructions, you need to contact the NEB directly, Sanothimi Bhaktapur who's in charge of publishing SEE results. Explain the situation and provide them with the necessary details to seek their assistance in resolving the issue.
Note: It's crucial to remain calm and patient during this process and not be anxious with the SEE result as some error may have occurred in the SEE result system itself.
What Are the Grading Systems in SEE Result 2079/ 2080?
You can take help from the table below to know about your grades
| | | | | |
| --- | --- | --- | --- | --- |
| SN | Percentage % | Grade | Grade Point | Description |
| 1 | 90 to 100 | A+ | 4.0 | Outstanding |
| 2 | 80 to 90 | A | 3.6 | Excellent |
| 3 | 70 to 80 | B+ | 3.2 | Very Good |
| 4 | 60 to 70 | B | 2.8 | Good |
| 5 | 50 to 60 | C+ | 2.4 | Satisfactory |
| 6 | 40 to 50 | C | 2.0 | Acceptable |
| 7 | 35 and above | D | 1.6 | Basic |
| 8 | Below 35 | Non-graded | – | – |
What if I Fail the SEE Exam?
The OCE has declared that the students will not fail the SEE exam as there is no F grade however, but if a student scores less than 1.6 GPA or below 35% it will be claimed as non-graded which means they will not be promoted to grade 11.
How many students appeared in see 2079?
Almost 5,16,577 students gave their SEE exam in the year 2079.
Conclusion
Checking the SEE result 2079/ 2080 is an important and thrilling moment for all the SEE-appearing Nepalese students, as it is also considered as the Iron Gate (opens doors to various educational opportunities).
Remember, success is not solely determined by SEE examination results. It's a combination of determination, hard work, and the ability to adapt to challenges. Regardless of the outcome, believe in your potential and continue to strive towards your goals.