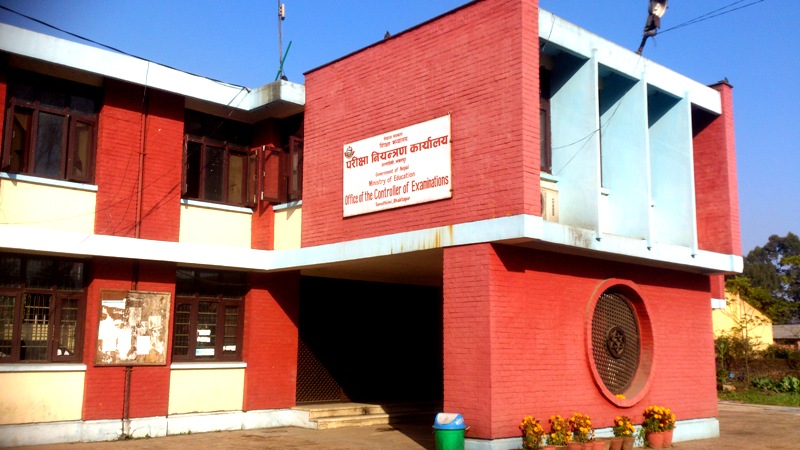 Office of Controller of Examination (OCE), Nepal started publishing Secondary Education Examination (SEE) results in grading system (GPA) since 2016.
Click here to Check SEE Result 2079/2080 with SMS
In previous years, students used to get their results with subject-wise marks and percentage. As many nations had moved to grade and percentile system, Nepal finally saw the benefits of the grading system for marking students.
One of the major advantages of grades is that weak students don't need to be demotivated as no any students are categorized as failed. Here's the basic outline of the SEE grading system with GPA and percentage range of the grades used in Nepal.
Grade sheet details of SEE Result 2079 2080
The range of the Grading Point Average (GPA) is 0-4.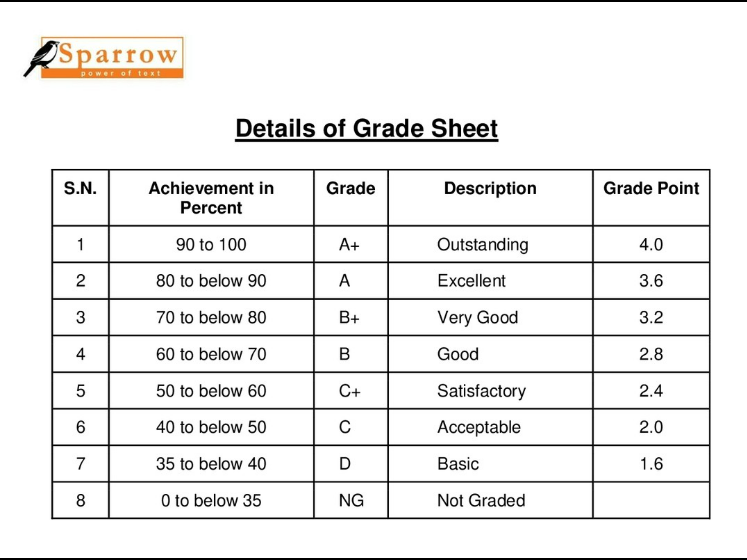 The students who have got a GPA 4.0 have scored A+ which is Outstanding, likewise, the student scored 3.6 is A which is Excellent. In the same way score, 3.2 is B+ and its Very Good, students scoring 2.8  is B which is Good. The students scoring 2.4 is C+ which is Satisfactory, and the students scoring 2.0 is C which is Acceptable. In the same way, the students scoring 1.6 is D+ which is remarked as Partially Acceptable and scoring GPA 1.2 is D which is above Insufficient. At last, the students scoring 0.8 is E which is Very Insufficient.