Top Benefits of Bulk SMS Marketing for E-commerce Business
By Sweta Maharjan
Post
0 Comments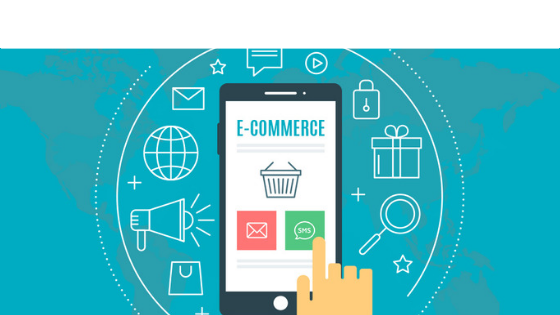 Let's get started:
Nowadays, every individual is busy with their own work. People don't want to visit shops after shop as they can get a variety of options online sitting at their desk.
Every shopper is switching their purchasing behavior to online shop because of its convenience and time-saving benefit.
Likewise, Mobile marketing is evolving with time. The smartphone market is thriving with 810 million users.
According to the survey, an average person opens his phone more than 150 times a day.
This is the best time to enter into mobile marketing catching the trend of online shopping.
Let's see how SMS can help E-commerce Sites to increase sales volume:
Send Reminders:
The remainder is the best way to engage with the customers, it helps to get customer attention. You can send payment or delivery reminders.
Send New Offers:
With high open rates of 95%, SMS is proven to be an ideal way to promote your business. You can send your offers, new deals and coupons directly to the customer's mobile.
Notify Customer:
The customer might want to buy something that isn't available in stock at that time. You can notify those customers by sending a simple follow up SMS when those items are back in stock.
Follow-up:
A survey held by Shopify revealed that 60% of customer leave sites after adding items in the cart. You can send them to follow up SMS to remind them to complete the buying process. This will help to convert those people into sales.
How SMS marketing benefits E-commerce business
Create a database:
SMS marketing strategies make it easy to capture and engage new customers. By using a simple opt-in SMS campaign you can generate more new leads and customer.
Instant updates:
Waiting for a delivery to come can be very exciting. As a marketer, you can heighten this experience by sending text alerts with delivery information – customers will appreciate it.
Increase online sales:
The final goal of sending transactional and promotional messages to the customers is to increase more sales with good customer retention. If you are making a perfect move with SMS marketing, your sales graph will obviously go upwards.
Feedback:
Feedbacks from unhappy customers can be the best source of learning. You can simply SMS your old or present customers asking for the feedback. This will help to improve your weakness and run a successful business.
Increase in Brand value:
With simple SMS to your client, you can build and grow your brand. SMS campaign can help your customer to know your brand closely making sure that next time your customers will never ignore you when they see something about your product.
SMS templates for E-commerce
Order Confirmation:

"Dear *customer name*, your item blue demine order is confirmed will be delivered by Thursday 7th, 2018. – *company name*"

Product Delivery:

"Dear *client*, your package no. XXXXX will be delivered today, *date*, between 08:00 AM and 05:00 PM. – *company name*"

Account Activation:

Hello *customer name* Thank you for choosing us. We are happy to serve you. Please click this link to activate your account and get 30% off on your first order.

Payment Confirmation:

Dear *customer name* you order with ID 12313 has been successfully placed and payment is accepted. Your order will deliver to you by 3rd September 2018.

Seasonal Discount:

"winter is coming! Grab your pair of UGGs at a discounted price. Text "WINTER" to 988233 and get a 10% off your next order. – *company name*"

New Items in Stock:

"Hello *client*! We are pleased to inform that one of your favorite items is in stock again. Check it out here: bit.ly/new-product & be the first to order. *Company name*"
Try It for Free
Are you ready to kick-start your e-commerce SMS marketing campaign? We offer a free demo account for businesses to experience our services in real time.
Why not give it a shot? To find out more about using SMS services, contact us today for more information and advice.