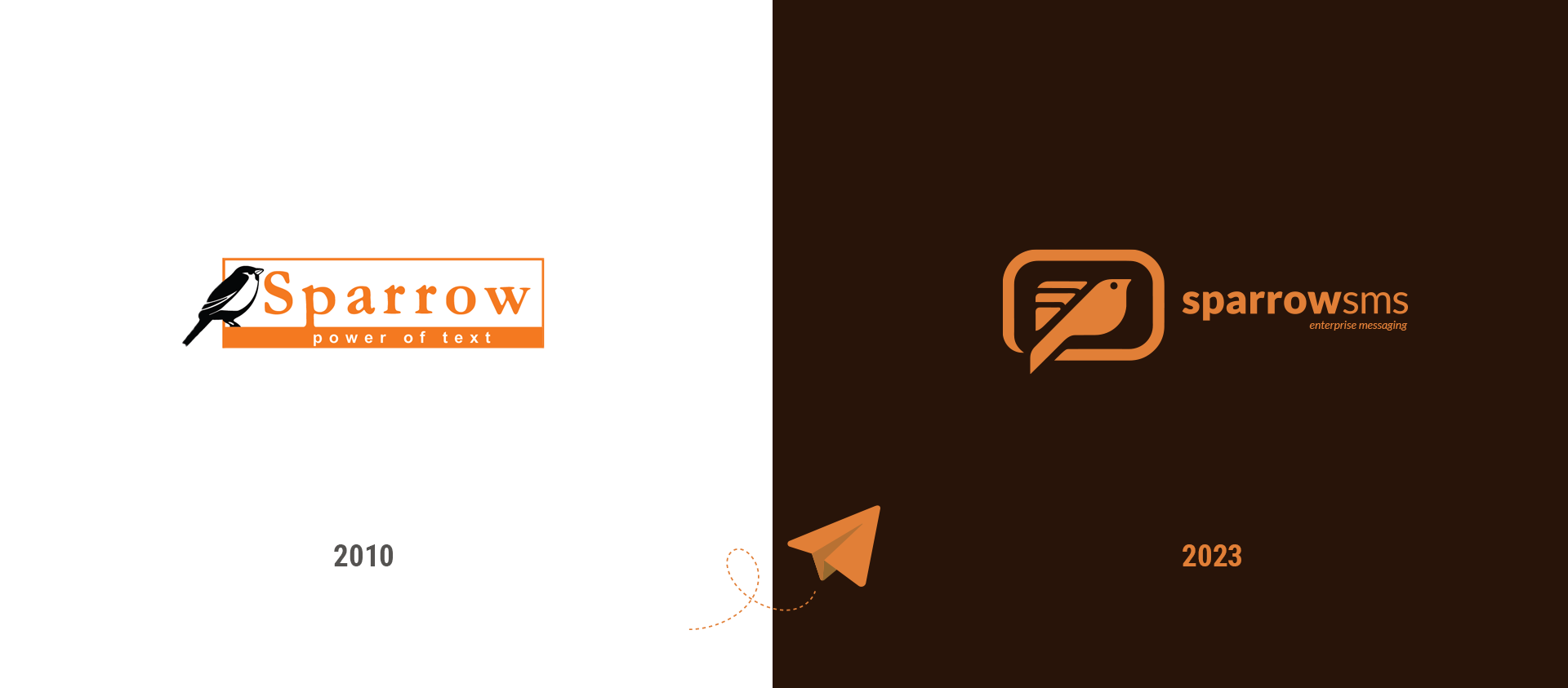 Sparrow SMS, a 13-year-old pioneering player in the mobile communication industry, has embarked on a transformative journey that signals a new chapter in its evolution. Founded on the principles of innovative technology and customer-centricity, Sparrow SMS has consistently pushed the boundaries of what is possible in Nepal with mobile messaging.
As technology continued to evolve, so did Sparrow SMS. The company expanded its offerings to include a wide range of services, from two-way messaging platforms for businesses to customized SMS solutions for various industries. This adaptability and customer focus enabled Sparrow SMS to build a loyal and diverse client base.
A little something about our past
"Our journey began as a humble SMS service provider, where we embraced the power of short messaging to connect people and businesses. Sparrow SMS started in 2010, the year in which Nepal experienced 14-18 hours of power cuts and regular Nepal bandh strikes. Not only was internet access limited but expensive too. Smartphone penetration had not seen the limelight yet. This eventually led to minimal access to information.
For 13 years, Sparrow SMS has been upstaged as a reliable and dedicated company, guiding the way in the ongoing developing era of communication. There is 100% mobile penetration, 70% Smartphone penetration, and unlimited internet access in Nepal. In addition to its SMS services, Sparrow SMS has successfully ventured into Voice and Viber Business messaging services as well.
Sparrow SMS serves over 150 million SMS per year in Nepal. It has developed simple yet powerful tools for better information access to the masses. For example, helping the farmers bargain better from the wholesale buyers in their district by checking the Kalimati daily vegetable price via Sparrow SMS and checking labour permit status with SMS before going abroad to save a lot of migrant workers from being deceived. This tool served as a revolution for safe migration and also received the 'Mbillionth South Asia Award.'. Some other notable projects launched by Sparrow SMS include Load Shedding Schedule, SLC/SEE result checking, Human Trafficking Vulnerability SMS reporting, SMs-based livestock Management and Reporting System, and the Mid Day Meal Monitoring Platform, etc.
During the earthquake, we integrated with Google Person Finder and open-source Usahidhi platform demand /supply Data Visualisation. We are proud to share that Sparrow SMS was one of the top 5 finalists for the Google Business Group Global Storytelling Contest.
In the early years, Sparrow SMS gained recognition for its innovative use of SMS technology to deliver critical information to remote and underserved communities in Nepal. The company's commitment to social impact quickly became a core part of its identity, and it played a pivotal role in improving access to healthcare, education, and government services.
However, Sparrow SMS recognises that staying relevant in the fast-paced tech industry requires continuous innovation and adaptation. As a result, the company has embarked on a new chapter, one that embraces the digital transformation sweeping across the world.
Unlocking Enterprise Potential: The Evolution of Our SMS Services
In the constantly changing tech realm, remaining up to speed is crucial. Sparrow SMS is now transforming from a traditional SMS service provider into a comprehensive "Enterprise Messaging Platform", a strategic evolution that reflects the changing dynamics and demands of the modern business landscape. This transition is accompanied by expanding our services, capabilities, and infrastructure to offer a more holistic and versatile messaging solution to enterprises.
This rebranding project brings the company closer to what its diverse users need today. A fresh look shows Sparrow SMS's dedication to staying abreast of trends, enhancing user experience, and leveraging cutting-edge technology.
Here's how such a transformation can benefit both the provider and its clients:
Diversified Communication Channels: An Enterprise Messaging Platform goes beyond traditional SMS and incorporates various messaging channels like email, chat apps, etc. This enables enterprises to reach their audience through their preferred channels, improving engagement and communication efficiency.
Security and Compliance: In the enterprise environment, data security and compliance are paramount. An Enterprise Messaging Platform often includes robust security features, encryption, and compliance with data protection regulations, ensuring the safe handling of sensitive information.
Scalability: As enterprises grow, their messaging needs evolve. A comprehensive platform can easily scale to accommodate increasing message volumes and the addition of new communication channels.
Customization and Personalisation: Enterprises can tailor messaging campaigns to individual customer preferences, demographics, and behaviors, enhancing the relevance of their communications.
Customer Engagement and Loyalty: By offering a versatile and interactive messaging platform, businesses can enhance customer engagement, build loyalty, and foster stronger relationships with their audience.
Adaptability to Future Technologies: A forward-thinking Enterprise Messaging Platform is well-prepared to embrace future technologies such as AI-driven chatbots, IoT messaging, and blockchain for enhanced security and trust.
"Revitalising Identity: A Journey Through Rebranding"
When undergoing a rebrand, Sparrow SMS has created a thoughtful redesign that not only modernizes its image but also aligns with its evolving mission and goals. Here are some design changes that are a part of Sparrow SMS's rebrand:
Logo Redesign: A minimalistic and versatile logo design with elements that represent the sparrow motif that works well across various digital platforms and print media.
Color Palette Update: We have consciously used contemporary, on-trend colors like cocoa that resonate with our target audience as they maintain a balance between retaining brand recognition and we have introduced fresh colors like pearl and tangerine.
Typography Refresh: An updated typography that is legible and adaptable for both digital and print applications and has a clean look- Roboto Condensed and Lato for English script and Akriti for Devanagari script.
Website Redesign: Our website has been revamped with a fresh design for a seamless user experience, including mobile responsiveness, faster loading times, and improved navigation. It also integrates the new logo, colors, and typography.
Sparrow SMS's transformation represents a commitment to its core values of innovation, customer-centricity, and social impact, while also embracing the opportunities presented by a rapidly changing digital landscape. The ultimate aim is to elevate the communication landscape for businesses by delivering a comprehensive, flexible, and technologically advanced messaging platform that seamlessly aligns with the dynamic requirements of modern enterprises.
With the rebranding of Sparrow SMS into an enterprise messaging Platform, enterprises can expect a host of new and enhanced offerings tailored to meet their evolving communication needs. The transformation promises to bring forth several key benefits and features:
Omni-Channel Communication Platform
New Product Line: OTP, 2FA`11(Two-Factor Authentication), International SMS, Missed Call Marketing, ChatBots.
Seamless Integration and API Capabilities
Improved Data Security and Compliance
Dedicated Customer Support and Training
As Sparrow SMS embraces this new chapter, it invites its customers, partners, and stakeholders to join in this exciting journey towards a future defined by cutting-edge technology, global reach, and continued positive social impact.