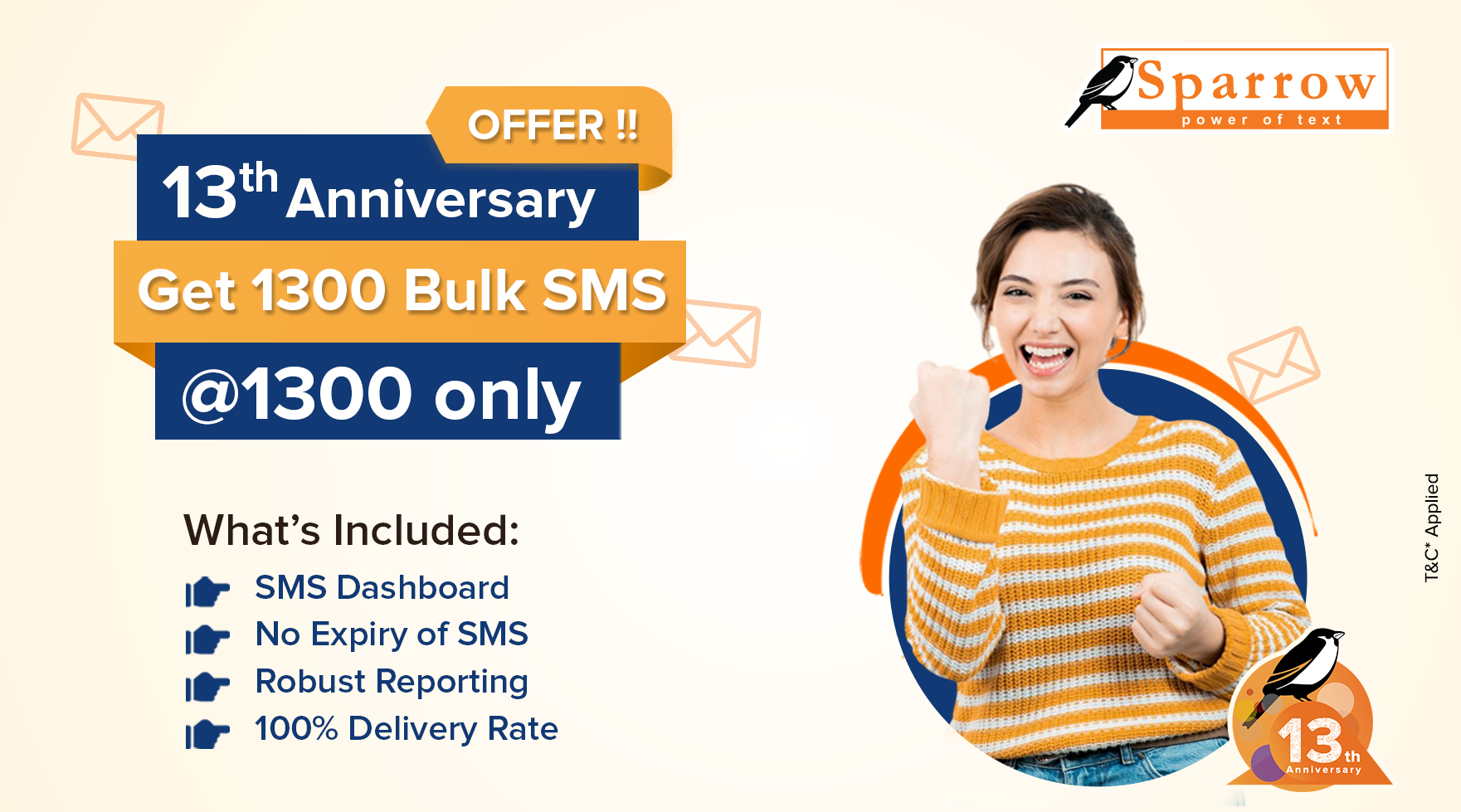 Today, March 20 marks the 13th anniversary of our company, and we are excited to celebrate the innovation and progress we have made in the field of communication and technology.
In 2010, we started our company as a VAS service provider with a vision to revolutionize the way people communicate. Our goal was to provide SMS services to the general public as well as business enterprises to communicate and promote their products and business.
Over the years, we have grown and expanded our services, but our commitment to innovation and excellence has remained the same. Today, we are proud to be one of the leading VAS service providers in Nepal, serving thousands of enterprises and corporations.
It's been an incredible journey over the past 13 years, and we couldn't have done it without the support of our valued clients and partners. Our goal has always been to provide top-notch SMS services to businesses and individuals alike, and we are proud to say that we have succeeded in achieving that goal.
As we celebrate this milestone, we would like to express our sincere gratitude to our employees who have worked tirelessly to provide exceptional service to our valued clients.
On the occasion of Sparrow SMS's 13th Anniversary, We have introduced offers to onboarding clients. Under the offer, You will be able to purchase the following SMS package.
Get SMS Package of 1300 SMS @ Rs 1300 only
What's Included:
Free SMS Dashboard
100% Delivery Rate
Robust Reporting
No Expiry of SMS
Note: The offer is valid till the 25th of March 2023. To claim this offer you can give us a call at 9802005007, 9802005010, or reach out to us at marketing@janakitech.com.
You can also register for a Free Demo Account, Please click here.