how to Send SMS to multiple numbers in Nepal?
By Manoj Tamang
Post
0 Comments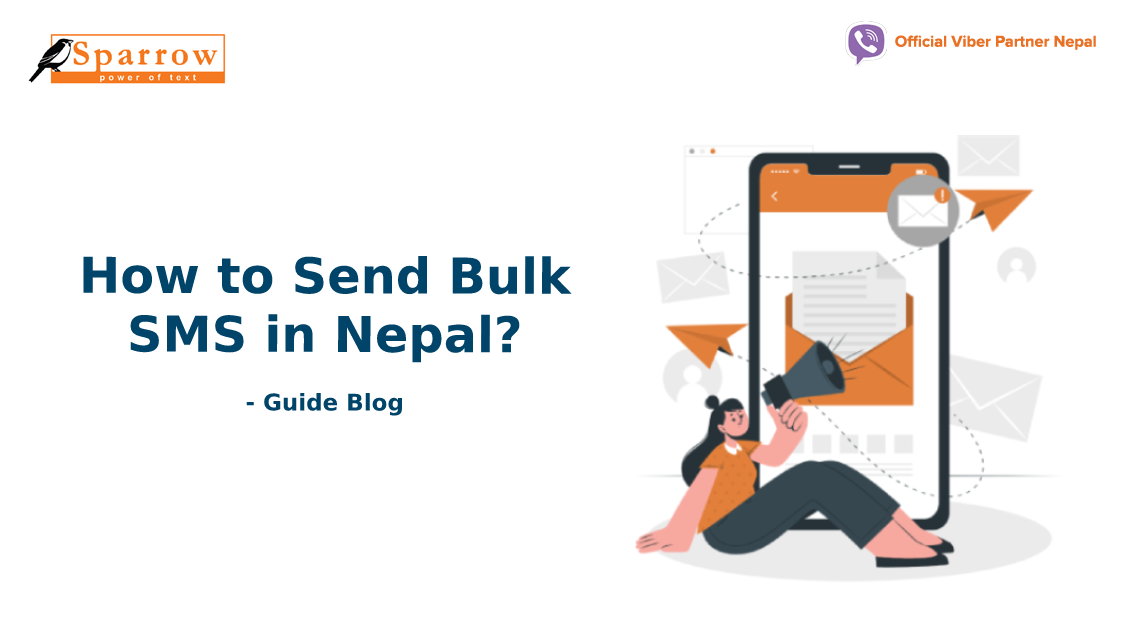 Short Messages or SMS has become a common way to communicate as it is the fastest way of communication.
For large-scale organizations or businesses, it has been an easy and accessible medium to be in touch with their clients and it has shown a positive reflex in business and clients relation as it helps both to be in touch with each other without putting much effort into the conversation.
Let's head toward 'how to Send SMS to multiple numbers in Nepal?'. First of all, send bulk SMS from your organization you should have a list of contact numbers to whom you want to send your SMS. But keep in your mind that you cannot send bulk SMS normally. Your company should have a system registered in any bulk SMS service provider for reference in Sparrow SMS which is the best bulk SMS service provider in Nepal.
First of all, you have to go to https://web.sparrow.com and enter your username and password provided by the Sparrow SMS and click submit. After logging in, Sparrow SMS Dashboard will appear on your screen after onwards click on Send SMS button and then clicking Bulk SMS you have to fill in three necessary pieces of information i.e. Identity, Contacts, and Message.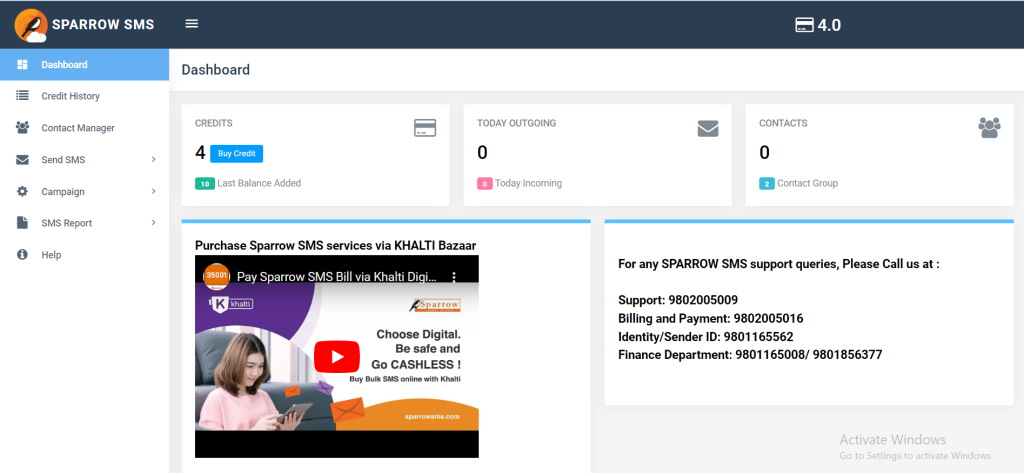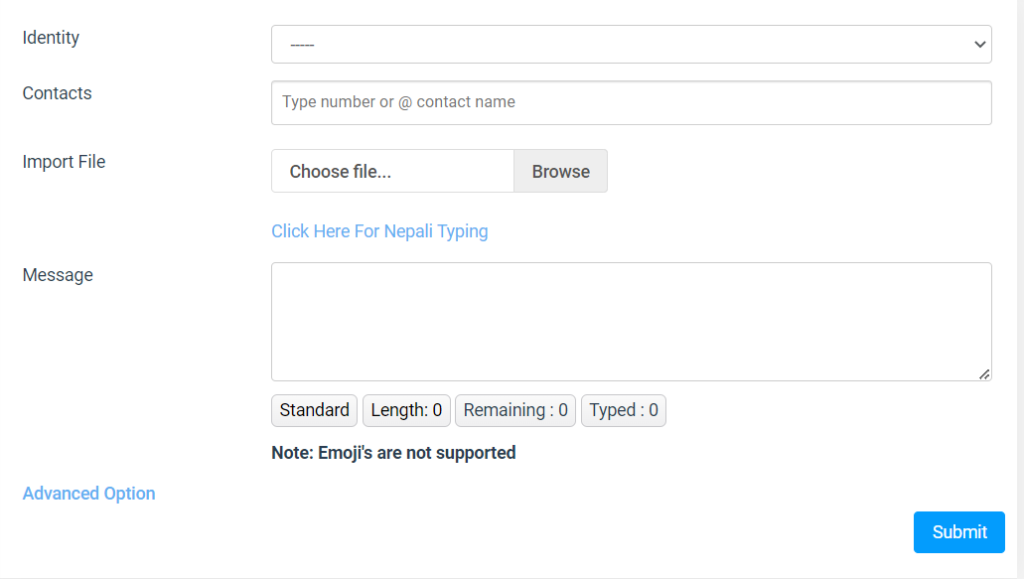 For manually entering the contact number:
Step 1: Click on the box and then enter 10 digits mobile number to whom you have to send the SMS.
Step 2: Enter your mobile number in a green-colored suggestion box  in the drag-down box
Step 3: Click on that suggestion box, if the number appears in the green box then, you have to enter the mobile number correctly or else confirm and try again.
For uploading a notepad file (.txt) or an excel file (.xlsx):
Step 1: Arrange the 10-digit numbers in either the .txt file or excel file serially
Step 2: Click on choose file, choose the desired file that you want to upload, and send an SMS.
For uploading .txt, .xls or.xlsx files:
Step 1: Arrange the 10 digits numbers in either a .txt file or an excel file serially as shown in the figure.
Step 2: Click on Choose File
Step 3: Browse and upload the desired saved file that you want to upload and send S M S to.
Step 4: Click on Ok after uploading your
desired file.
Step 5: The screen will be displaying the following instructions.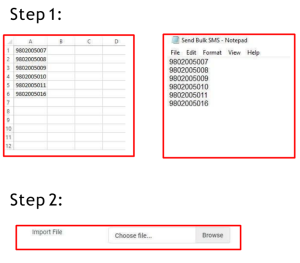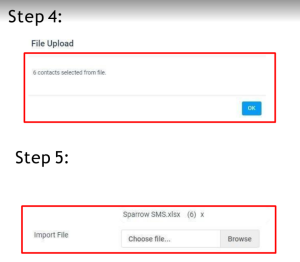 For sending messages directly to your contact groups from the contact manager:
Step 1: First upload the contact group
Step 2: Go to Send S M S page.
Step 3: Select the group to whom S M S has to be sent displayed on the right side under contact group.
Step 4: The group will be selected and will be displayed as shown if it is selected successfully.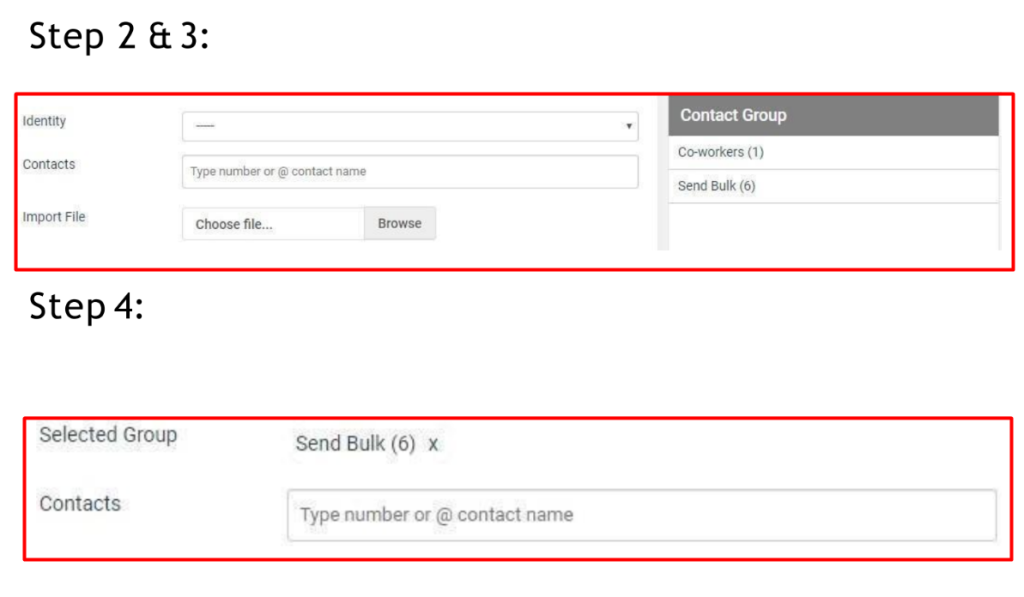 Last Step:
Finally, after selecting identity, entering contacts, and writing message contents kindly enter the provided identity, enter your contacts write your message contents, and click on submit to confirm your message to be sent.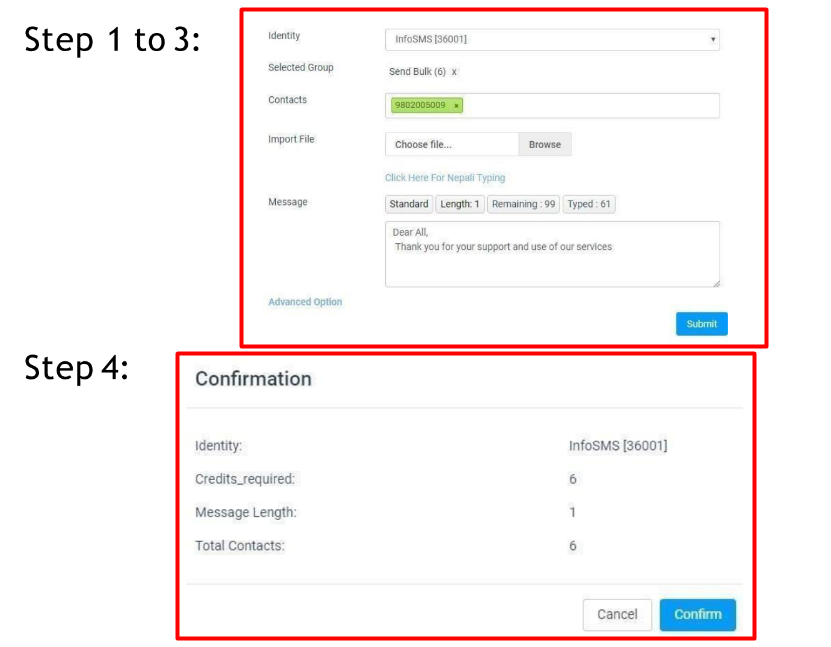 If you are interested in a bulk SMS system, please reach out at 9802005007/08 or you can request a quote by clicking here.