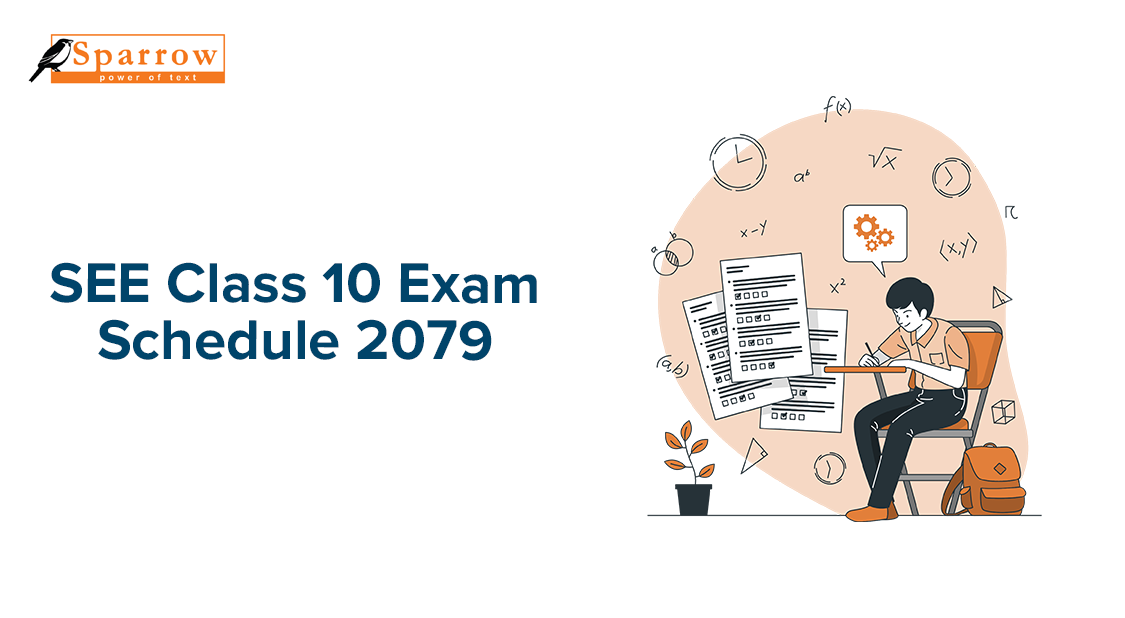 Secondary Education Examination (SEE) routine published on 2079-10-14, NEB board officials are all set to examine SEE Exam Batch 2079. Officially published notice by NEB has declared to conduct exam starting from Chaitra 17 to Chaitra 29.
SEE Class 10 exam Schedule 2079
SEE Class 10 exam Schedule 2079 is available below along with the date of the exam conducted. SEE Exam Time Table mentions conducting exams from 8:00 A.M to 11:00 A.M, students are suggested to reach the exam center 30 minutes prior to the exam begins.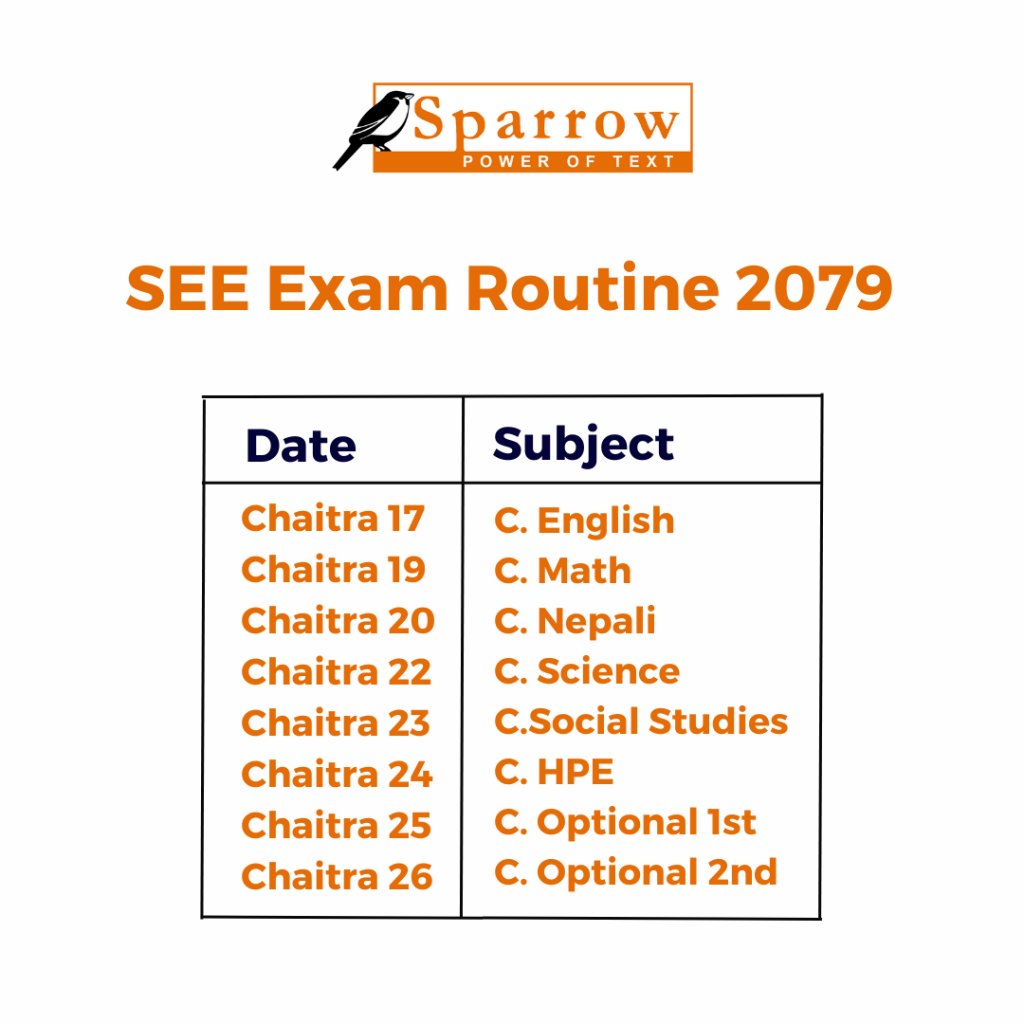 SEE 2079 Batch has an estimate of conducting exams for 508,000 students.
SEE Exam 2079 Preparation Tips:
Before appearing for the SEE exam students must have a preparation plan to crack the SEE exam 2079.
Students are suggested to make timetables according to their favourable time and study according to exam routine.
Do not stress much, drink enough water stay hydrated and rest well.
Try solving the SEE Class 10 question bank as it contains important and repeating questions.
Do not leave the exam without any serious reason.
Most importantly check the exam schedule properly and check the date and day correctly.
As admit card is mandatory and it's important in the future better to laminate the admit card and have a photocopy as a backup.
Do not write anything on admit card as well as on the question paper.
Do not miss signing the attendance sheet.
Be in contact with the school from where you filled out your SEE form.
If any confusion or problem, please contact your respective school or National Examination Board (NEB) Examination Control Office Class 10, Sanothimi's phone no: 663039, 6630070, 6631146.
How to check SEE Exam 2079 Result via Sparrow SMS directly on phone?
To bridge the distance between you and your results, Sparrow SMS brings SEE 2079 exam result results directly to your mobile phones. Students across the nation have been benefiting from this service for the past 10 years. You just have to type the following SMS on your mobile phone.
Type SEE<space> Symbol Number and send it to 35001. For Eg: SEE 01234567A and send it to 35001.