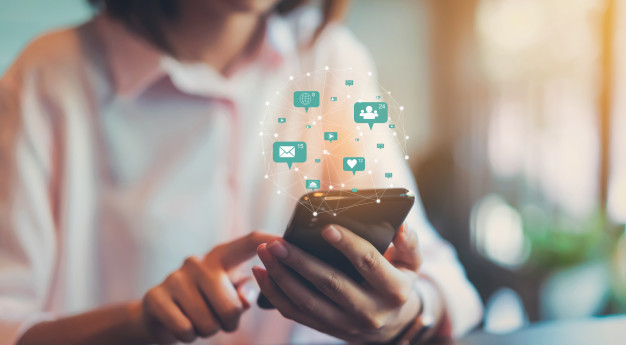 Every month, mobile phone usage continues to rise. Nearly half the world has a Smartphone and almost two-thirds of the population have a Smartphone. According to the report, more than half of all online traffic comes from mobile phones.
These numbers clearly show that bulk SMS services can be a good investment for businesses. Bulk SMS services allow businesses to reach large numbers of potential customers and customers in a matter of minutes. There is no limit to the number of people you can reach. The only thing that limits your reach is the number and approval of cell phone numbers.
1. Cost-Effective
Bulk SMS marketing is much more affordable than other marketing methods like TV, radio, or print. SMS bulk marketing is affordable and offers a higher return on investment (ROI), than other marketing strategies. This makes it cost-effective and long-lasting.
2. Recipients need to exert minimal effort
The limit for SMS means that marketers must communicate their message clearly and in an easy-to-understand manner. It is easier for recipients to grasp the essence of your SMS campaign if you send short messages than if they had to read a long email. Many telephone service providers have a range of features that make it easy to respond to bulk SMS marketing. Your message will be more effective if it is easy for recipients to understand, read and respond to.
3. Flexibility – You Can Schedule It and Send It Anytime On Short Notice
Every business must be able to reach its customers quickly and get the desired results in today's rapidly changing market. Bulk SMS can be used for sales of certain items on certain days to clear out excess stock or feature new stock
4. A simple tool to stay in touch with existing customers and retain them
You can target interested people with SMS. SMS marketing relies on the customer's consent with opt-in and opt-out features. You can send your customers messages regularly once you have their permission. This will allow you to present offers and remind them about products they have bought from you. It's a great way to build a relationship with your customer. SMS is a powerful marketing tool because people often check their phones.
5. Campaigns that can be customized
Bulk SMS marketing let you target your entire database, a sub-group, or an individual. Personalizing your marketing campaign is crucial to its success. For example, you might send different messages to prospects than to customers. It is easy to create templates and personalize SMS messages each time you send them. A message that is targeted at them will be more popular than a generic message.
6. Few barriers to delivery
Spam filters often prevent marketing emails from reaching their intended recipients. SMS is different. SMS messaging is extremely reliable because there are no delivery barriers.
7. Open and read rates over 98%
Bulk SMS has the greatest advantage, as we have already stated. You will receive high open and read rates.  Four minutes after the message was delivered. Around 98% of recipients opened and read it. In contrast, the open rate of e-mail marketing is between 20-30 percent. SMS marketing will help you ensure that your marketing is seen by a large number of people.
8. Instant impact 
An SMS is much faster than email, which can take days to get picked up, and direct mail which can take days to deliver. You can be sure that your message will reach the intended recipient quickly if you have the right number.