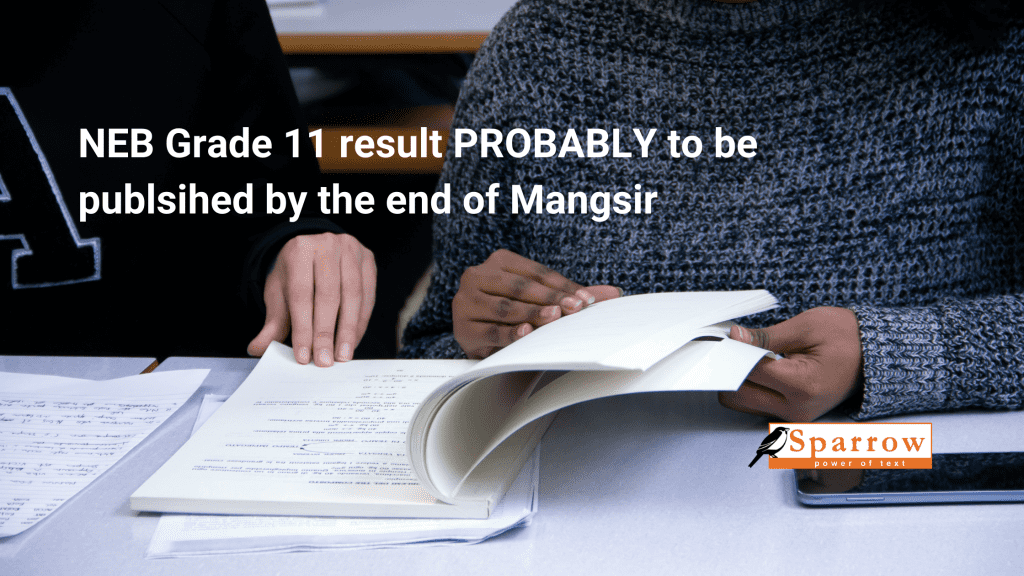 After results are out, Type NEB <space> symbol no and send it to 35001
The exam was held from Asar 3 to Asar 10, 2074 (June 15 to June 24, 2017).
The results of the following streams: Science and Management including Arts, Education & Humanities will be published
According to NEB examination controller, NEB Grade 11 results will be out at the end of Mangsir. 
Sparrow SMS has been the authentic and regular provider of NEB results via SMS.
After results are out, Type NEB <space> symbol no and send it to 35001