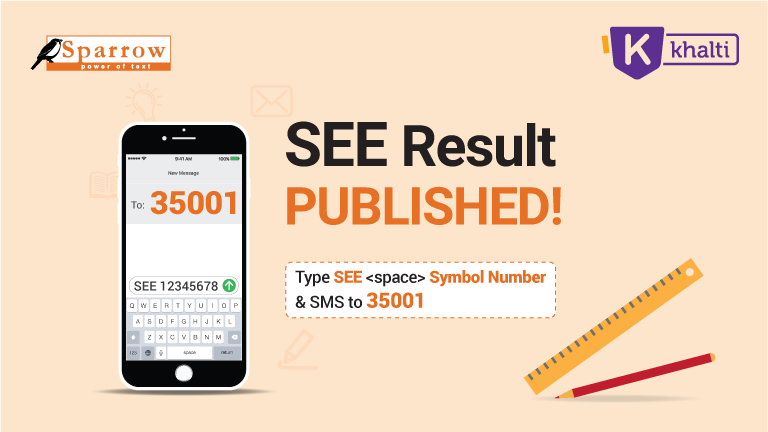 The wait is finally over now. Students your SEE result 2078 has been published. 
Sparrow SMS has been a partner of NEB for providing results through SMS for 9 years now. With Sparrow SMS viewing results have been made easier. You are getting your results at your fingertips without any hassle. You don't have to spend a long time searching for your symbol number in the newspaper or will have to visit a cyber cafe to see the result. Also, you will not require an internet connection to see the result. 
Sparrow SMS is a regular provider of NEB results with GPA via SMS. To get your result along with GPA grades, type SEE <space> your symbol number and send it to 35001. For example, if your symbol number is 12345678 then, type SEE 12345678  send it to 35001. 
Also Read:
We Sparrow SMS family and Khalti Digital Wallet family wish you all the best for your future ahead.