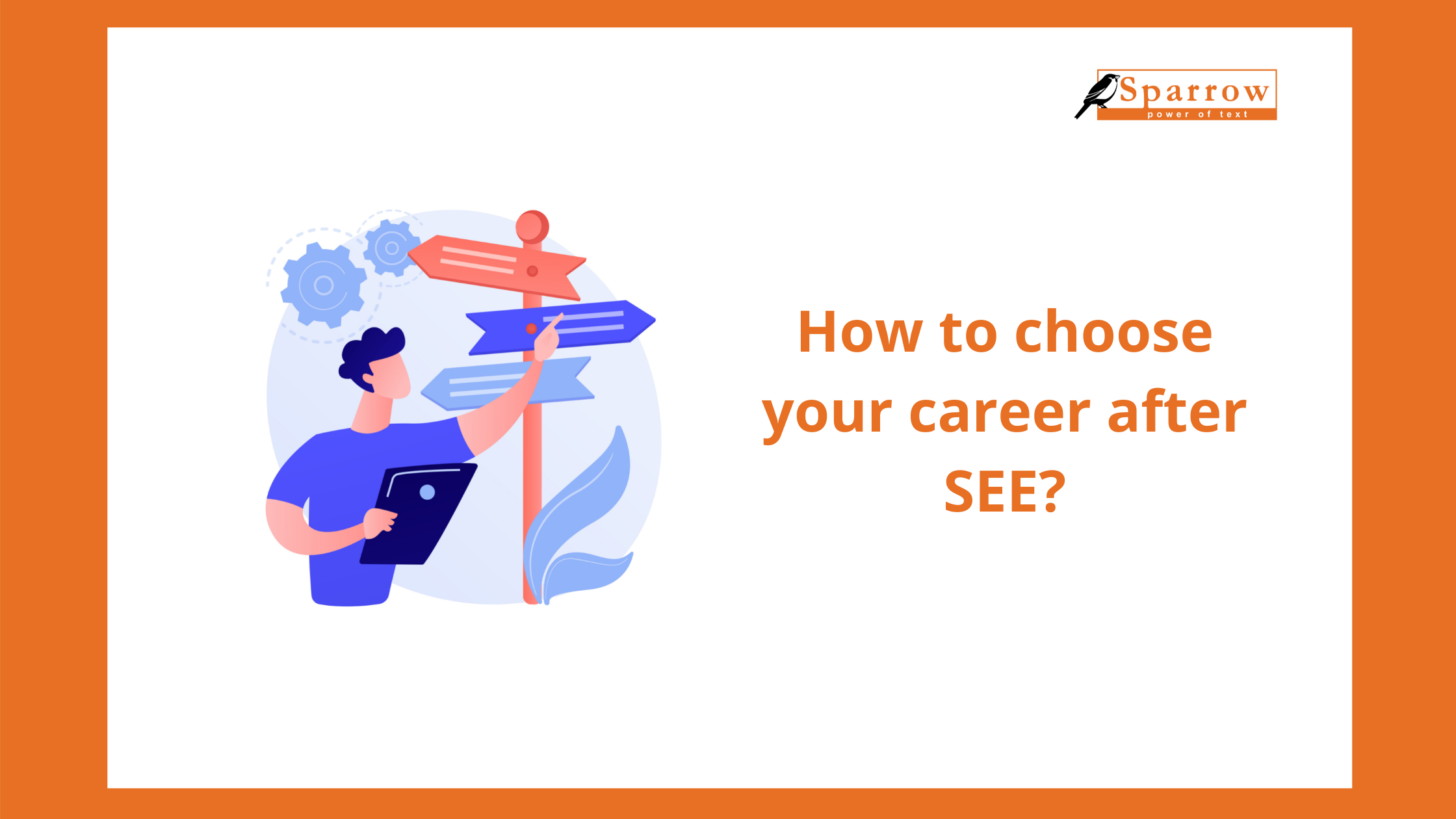 SEE result 2078 have been published and now it's time to decide for your future. Career Options after SEE, here we talked about what career options are there, after SEE. Seeing all these options another confusion might arise. That is how to choose your career. It is very important for one to choose a career option very carefully because that is something which will represent you later in your life. 
There are many factors that are influencing our choices in choosing a career option. Your parents, teachers, friends and relatives everyone try to give their opinion on what to choose. These opinions create confusion in students. So how to choose your career after SEE results?
Here are some ways that will help you solve your confusion:

Identify your Strength:
The first thing you will have to do is, identify your strengths and weaknesses. In what education sector are you better and in which area do you lack. Taking a course that you are not interested in or something you are weak at will lead to dissatisfaction and regrets in the future. Try to evaluate yourself and find out what you are interested in and what you are good at, this will help you choose the best out of all options. 
Talk to people around you:
The next thing you can do is talk to people around you. Get advice from your parents as they have a better idea and experience about the world. Though their advice depends on traditional views, they still sometimes give better advice. But don't only depend on their advice. You should also talk to someone who is already in the field that you are interested in. Additionally, some books are also proven to be really helpful in this regard.
 Get Professional:
There are many professionals nowadays who can help you choose what would be the best choice for you. They will also give you a heads up on what to expect and how best to do about it. Aptitude tests are intended to help you assess your potential and determine which field will best suit your interests and abilities. Guidance counsellors are professionals who have been trained to help you find the best options for you. They can help you explore career paths and options that you may not have even realized existed and guide you in determining how to best enter those domains.
Sparrow SMS
and the
Khalti
family wish every class 10 student all the best for your future.