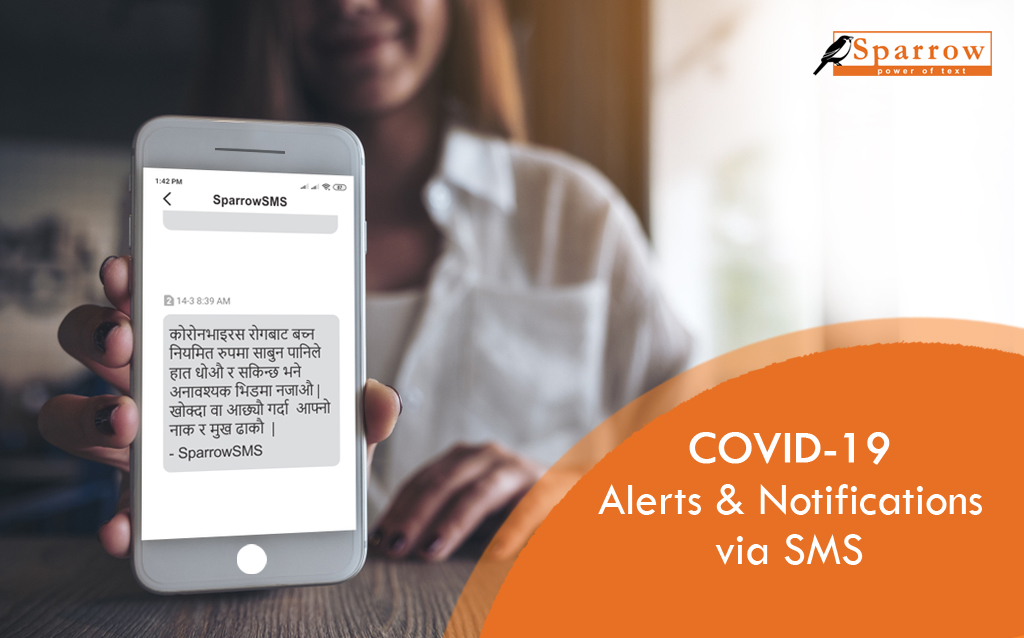 If you are searching for the quickest way to find out the right choice to deliver Corona Virus (COVID-19) notifications, Bulk SMS is the right option for you!
During the current outbreak, coronavirus COVID-19 emergency text notification is the most efficient and discreet way to alert employees, clients, and well-wishers. Emergency text notification also helps businesses to keep in touch with employees who are working from home or self-isolating, and also to communicate with remotely working suppliers and business partners.
Whether it is a campus sending students home or a business closing its offices, the organization needs an easy way to share information with their people while they are in remote. They should establish a process to communicate information to employees, students, business partners, and other interest groups on your infectious disease outbreak response plans, latest COVID-19 information and prevention alerts.
Bulk SMS can help you to anticipate employee fear, anxiety, rumors, and misinformation, and plan communications accordingly. Corona Virus COVID-19 emergency text notification systems can be prepared in advance with templates reminding employees to follow coronavirus policies (i.e. handwashing, social distancing, etc.). Thus, reaching people via text message with consistent information offers a unique opportunity for organizations to maintain close communication with their people even when they are remote.
Why choose SMS?
Mobile Devices are the primary method of communication.
SMS is automatically installed on every single phone
Delivered in Seconds with Real-Time Delivery Reports
98% of messages are read. 90% within 3 minutes of sending
Quickest Way to Send
How to Send Bulk SMS?
Get started by clicking SIGN UP
Fill in your ACTIVE EMAIL, NAME, PHONE NUMBER, PASSWORD, and MODULE.
Our SMS experts will verify your account and inform you with an automated SMS, email and a phone call.
You can directly commercialize your account or request with 10 free credits to test the platform.
You will get a username and password in the mail. That you can use to sign up.
You have to pay a certain amount for Panel and SMS credits. You can purchase it online using Khalti Digital Wallet or bank transfer.
To pay in the BANK, use this details Account Name: Janaki Technology, Nepal Investment Bank Ltd. A/C No. 03201040251594, Branch: Tripureshwor, Kathmandu.
An ONLINE TRANSFER or MOBILE MONEY TRANSFER is welcomed.
After using any of the above recharge options, your account will be recharged or credited shortly. You can start sending your SMS now.
If you have any questions about this please contact us at any time on 9802005007/08.  We are on hand if you need us to send out the message for you.