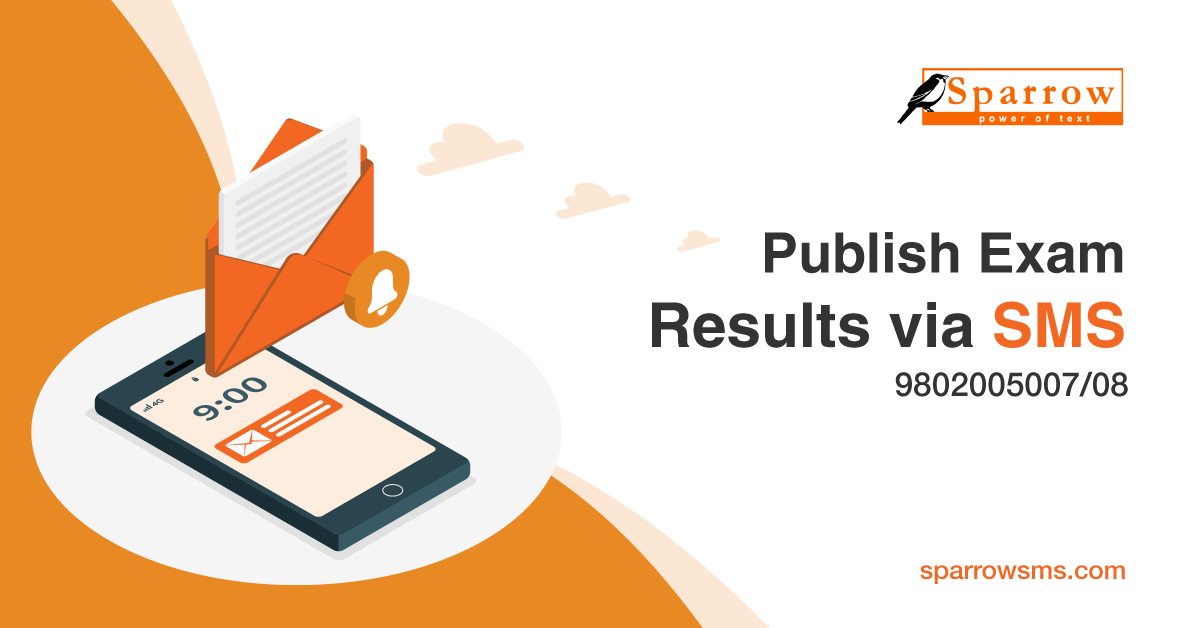 Generally, results are published on notice boards or parents need to manage their busy schedule to visit schools/colleges for collecting the mark sheet. In the present situation where whole the world is facing a panic epidemic creating a global alert for self-quarantine and social distancing, it's been so hard for educational institutions to publish their result.
With the recent advancement of mobile technology, SMS has been the best means to convey the messages especially to send exam results. It has been an easier and reliable way to know the results instantly right after the announcement.
Features of Result Based Module for Schools and Colleges
1) Convenience – Users get their results at their convenience.
2) Accessibility – Users can access their results from any location
3) Saves time – SMS provides a faster means of sending and receiving such information.
5) Cheaper – SMS is generally economical
6) Less human resources required – Results are processed automatically
7) Mobility – It is obvious that most mobile phone users have their phones with them everywhere they go.
8) It will receive SMS from all kind of phones from all networks.
9) It can function 24 hrs a day, 7 days a week.
10) Users are notified when they make an invalid request.
Benefits of Publishing Exam Results via SMS:
1. Create Database:
All SMS received will have the mobile number attached with it which will be saved in your database. It helps you to get in touch with your existing customers and also create a database of prospects.
2. No cost of all incoming SMS:
All SMS sent in Shortcode by the students/parents, the charge will be paid by themselves, whereas the automatic reply is free of cost. This means there is no extra cost associated with incoming messages.
3. Set your own reply:
You can change your reply message anytime. Also, you can add up any academic message in the message reply.
4. Live Report: 
You will be provided with the dashboard to view the live incoming report based on roll number, mobile number. You can also daily, weekly, monthly or custom date range wise reports.
SMS Service to Exam Results:
Sparrow SMS is a leading VAS provider in Nepal providing services such as Bulk SMS, SMS API Gateway, Event Voting, Results and many others for our valued clients. We are a trusted name for delivering SMS and Bulk messaging, associated with major telecom companies in Nepal including NTC, NCell, CDMA and SmartTel. We have been publishing results for major educational institutions like NEB, IOE, IOM, HISSAN, SEE(SLC) and many others.
Result Alert System is a system that can be used to overcome the limitations for most of our institutions in making the examination results and grades available to students via SMS. SMS has become important services today due to their usefulness in conveying information from one place to another in a very fast and easy way.
Result system through SMS
You can upload the detailed result data in an Excel File through the account provided by Sparrow SMS.
Examinees send SMS with the required format to the Shortcode. Eg: Type NSTB Reg. No/Symbol No. & send SMS to 34001
You can get the sender details and know how many examinees have checked the data.
Once the SMS is received, the Sparrow SMS Server sends an autoreply to the students with the results and stores the sender information.
SMS is received by the Telecom Operators and sent to the Sparrow SMS Server.
SMS is the means of modern communication and a marketing tool used in most of the industries. It has now stepped into the educational sector for various purposes like exam reminder dates, urgent Message, Holiday Message, Parent Meeting SMS, announcements and other personalized messages. Sending exam results through SMS is the best convenient way for both the parties with its reliable means.
Also, read some more benefits of SMS for the educational sector. Click here.