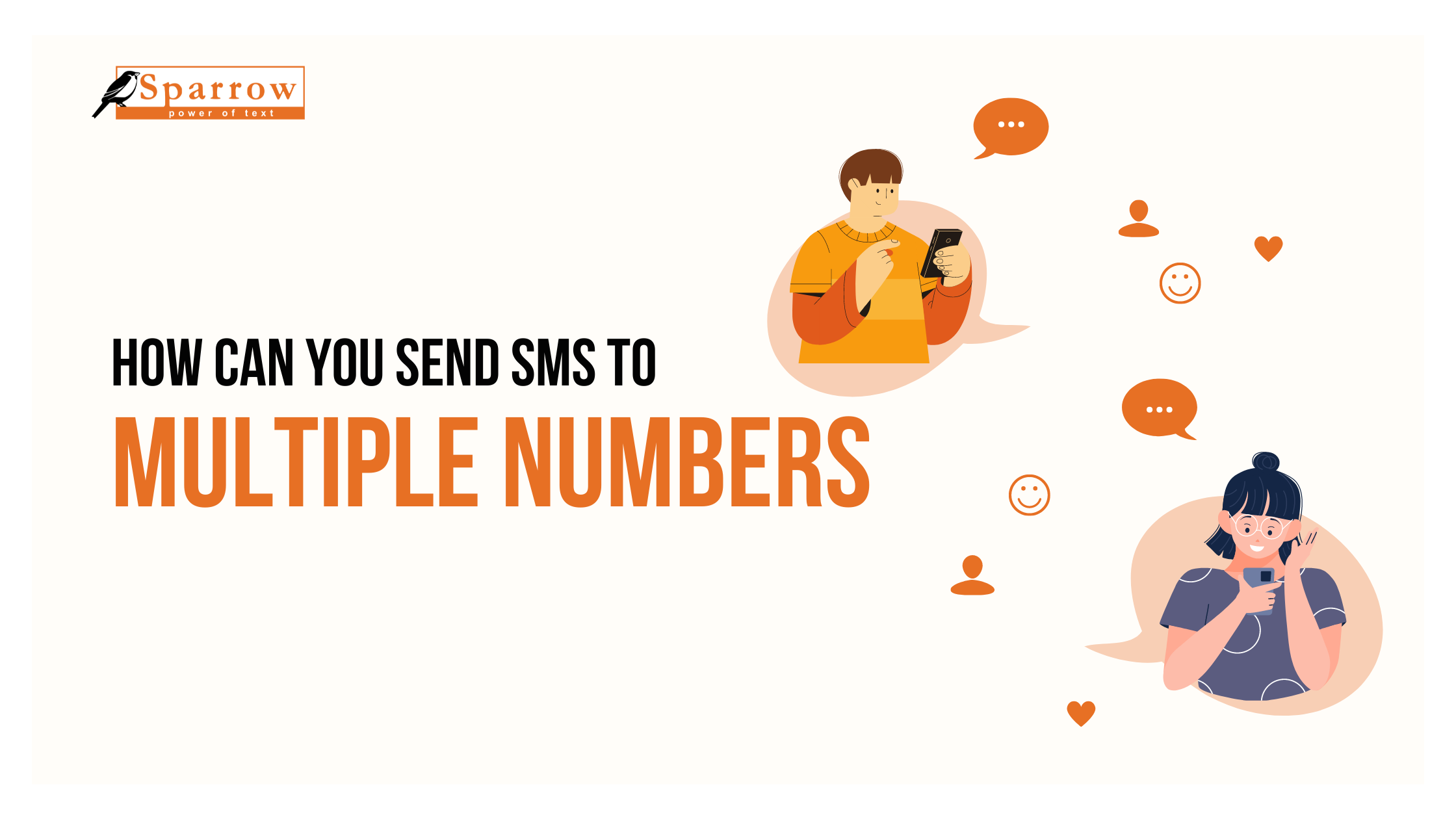 Bulk SMS refers to sending messages to a large number of people. You can deliver one SMS to multiple numbers. 
You can send SMS in bulk to interact with staff, send updates, emergency alerts, and have follow-up service interaction. 
These SMS in bulk are sent through software solutions. 
What are the benefits of SMS Marketing?
Here are some of the advantages of SMS Marketing. 
High rate of customer reach  

The best tool to communicate in a personalized manner

High Open rate 

Simple and Easy to use tool for reaching highly targeted customer segments

maximum conversion rates

Low-cost channel

Spam-free communication tool

Easy to integrate

User-friendly medium

Robust channel for brand promotion
How to send SMS to multiple numbers using Sparrow SMS?
It's quite simple to send more than 1000 messages to several phone numbers at once. Interacting with your clients and customers takes only a few minutes.
Don't be worried! Bulk SMS does not require much technological understanding. It's simple and straightforward. You can send SMS in mass to multiple people even if you have no prior expertise.
First, 
Sign up for an account 
You can try our Sparrow SMS Dashboard for free. Get your account verified.
Note: We don't ask for your credit cards so there are no strings attached.
Build your list
Prepare details of customers' contacts in an excel sheet to whom you want to send SMS. Remember to save it in an excel file. 
Let me share with you something exciting. Sparrow SMS Dashboard provides you with the Contact Manager feature through which you can group numbers and send SMS in bulk.  
Send your messages 
Once you've got everything set up and ready to go, it's time to write your promotional, emergency alert, appointment reminder messages. The best part is Sparrow SMS has an SMS template feature where you can schedule the message for later. 
Get Started with Sparrow SMS for sending SMS to Multiple numbers
Sparrow SMS is a leading bulk SMS service provider in Nepal. Now that you've read about the benefits of SMS marketing service and how Sparrow SMS makes it easy and convenient to communicate with your customers and clients, if interested, do request a demo account. You can fill up your name, email, mobile number and drop your details. You will receive an email. 
If you have any questions about this please contact us at any time on 9802005007/08. You can also mail us at marketing@janakitech.com.  We are on hand if you need us to send out the message for you.