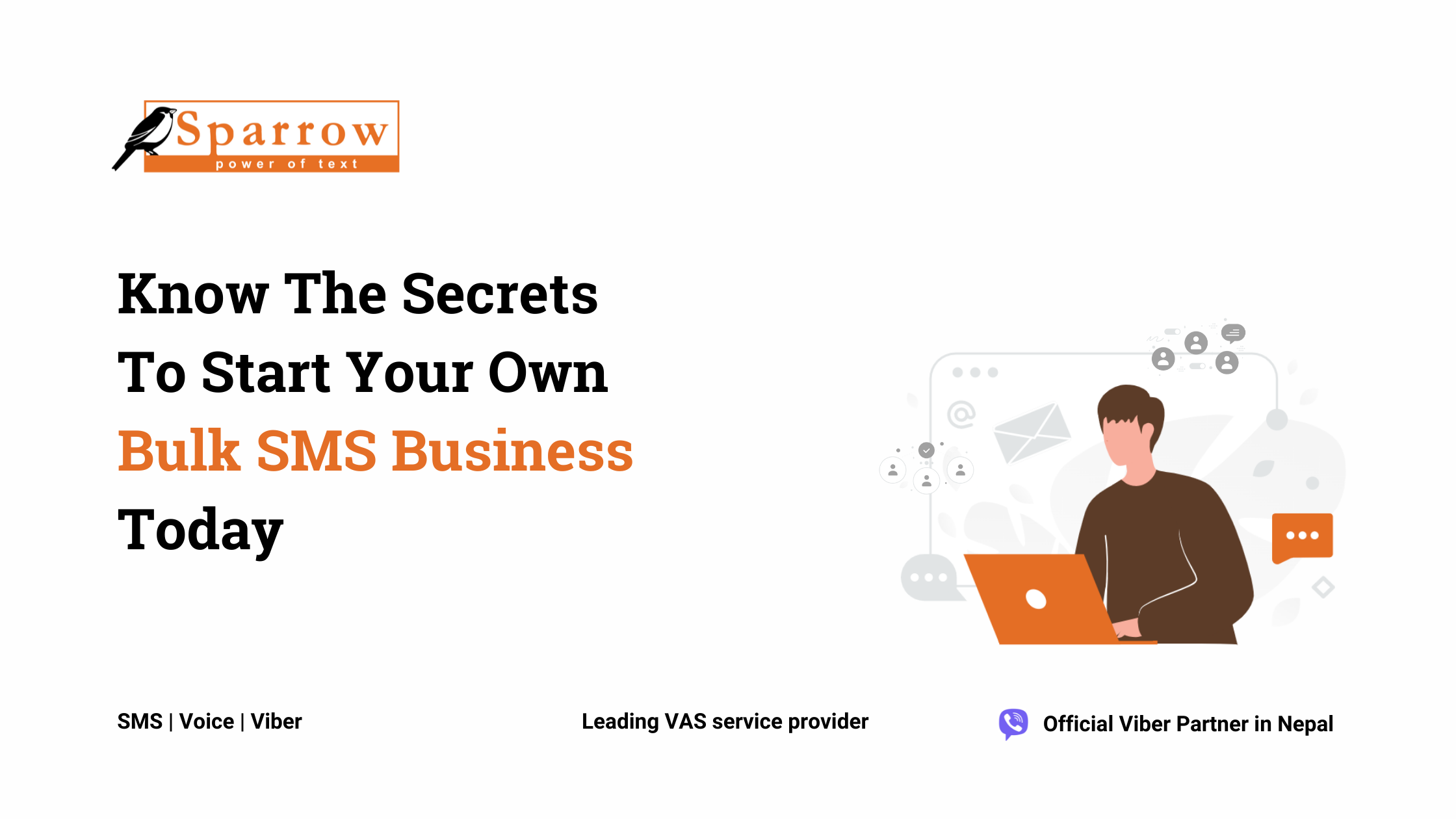 Start your own bulk SMS reseller business. Why? Is it a profitable venture?
Many small and medium-sized businesses (SMEs) now use bulk SMS services to promote their brand, product lines, and services. As a result, SMS marketing is becoming more popular in today's world.
Bulk SMS service is a profitable source of income for many entrepreneurs and being its reseller provides a versatile outlet for your business to thrive. It guarantees that the message is conveyed as quickly as possible. You don't need any special qualifications to become a bulk SMS reseller, and all you'll need to get started is a desktop or a laptop, a reliable internet connection, and some cash. 
Advantages of being a Bulk SMS Reseller 
1. Cost-effective 
If you join our team as a Bulk SMS reseller, you can save a lot of money upfront. You will receive SMS at a discounted rate because you are ordering SMS in bulk. You will also save years of development, compliance procedures, and shortcode certifications.
2. Easy to use 
You don't need an IT degree or to be a techie to start your own Bulk SMS business. Bulk SMS service in Nepal is simple to use; no special skills are required to receive or send messages. Sparrow SMS will handle all technical aspects of the system. We will be in charge of SMS System maintenance and updates. Our easy-to-use platform allows you to manage your clients.
3. Comprehensive backend 
Sparrow SMS offers a comprehensive backend from which you can monitor accounts and analyze real-time reports. It is designed to make it simple for users to use and manage clients, SMS credits, SMS keywords, and so on.
Is Bulk SMS Reseller Business profitable in Nepal?
Bulk SMS is a profitable and interesting business that requires little investment. The Bulk SMS service provider, in general, manages the infrastructure and keeps the SMS system updated with new features on a regular basis. The Bulk SMS providers in Nepal instruct customers on how to use the bulk SMS system. A Bulk SMS service provider can assist resellers if they encounter problems while running their business. There are customers for the Bulk SMS reselling business, and you can sell the product in bulk.
You can sell bulk SMS services in Nepal to educational institutions, restaurants, lawyers, health care providers, financial institutions, and even individuals. Many online store owners are interested in Bulk SMS reselling in order to increase their web traffic. There are companies that could be your clients.
The reseller is the one who decides how much profit to make in the Bulk SMS service in Nepal. When a reseller receives a large number of SMS orders, he or she has the option of offering discounts or not. He has the option of lowering or raising the price in order to make more money.
Why choose Sparrow SMS to partner for Bulk SMS Reseller in Nepal?
Sparrow SMS is the leading VAS service provider in Nepal. Choosing us over other Bulk SMS service providers in Nepal is the right decision because we guarantee quality, the best service, and support. It is an excellent opportunity for you to collaborate with us and become a long-term partner with a leading bulk sms service provider in Nepal. You do not need to be concerned about your technical background; we have a professional team that can assist you throughout the journey.
We offer white label reselling services. To be more specific, you can use your own company logo, banners, and contact information. The bulk SMS reseller service offers a diverse platform for your company's growth. Sparrow SMS reseller program can assist you in giving your customers a better user experience. You can also create your own dashboards to meet your clients' needs. However, before you can start the Reseller client's account, you must first obtain Janaki Technology's approval.
Sparrow SMS Reseller Features
1. Your Own Price 
You can set your own price when you become a Sparrow SMS reseller. When clients and customers purchase SMS, you can profit above our selling price, while we only get our standard price from you.
2. Trusted Partner 
Sparrow SMS has been in business for over 12 years, serving its clients and customers. The journey has been incredible. In the meantime, we learned a lot about the SMS marketing industry and assisted a lot of other resellers in selling Bulk SMS. We assist our clients in achieving their long-term objectives. We assist you in understanding the Bulk SMS industry and ensuring that the campaigns you set are beneficial.
3. Easy Setup 
To start a Bulk SMS reseller business, you do not need any technical knowledge. We have a professional team that will walk you through the process of creating your own SMS white label step by step.
4. Professional Training 
After you receive the Sparrow SMS System dashboard, our team will answer any questions you have about SMS marketing. We make every effort to address all of your concerns. We provide assistance to all of our clients and customers.
Our business development team can be reached at 9802005007 or 9801201222. We can send you information about the reseller system plan. Our team of experts will complete the necessary setups, allowing you to focus on earning profits while supporting your customers.
Wanna try free bulk sms? Get a demo account.
For more updates, follow us on our official Facebook Page, Instagram, and Linkedin.