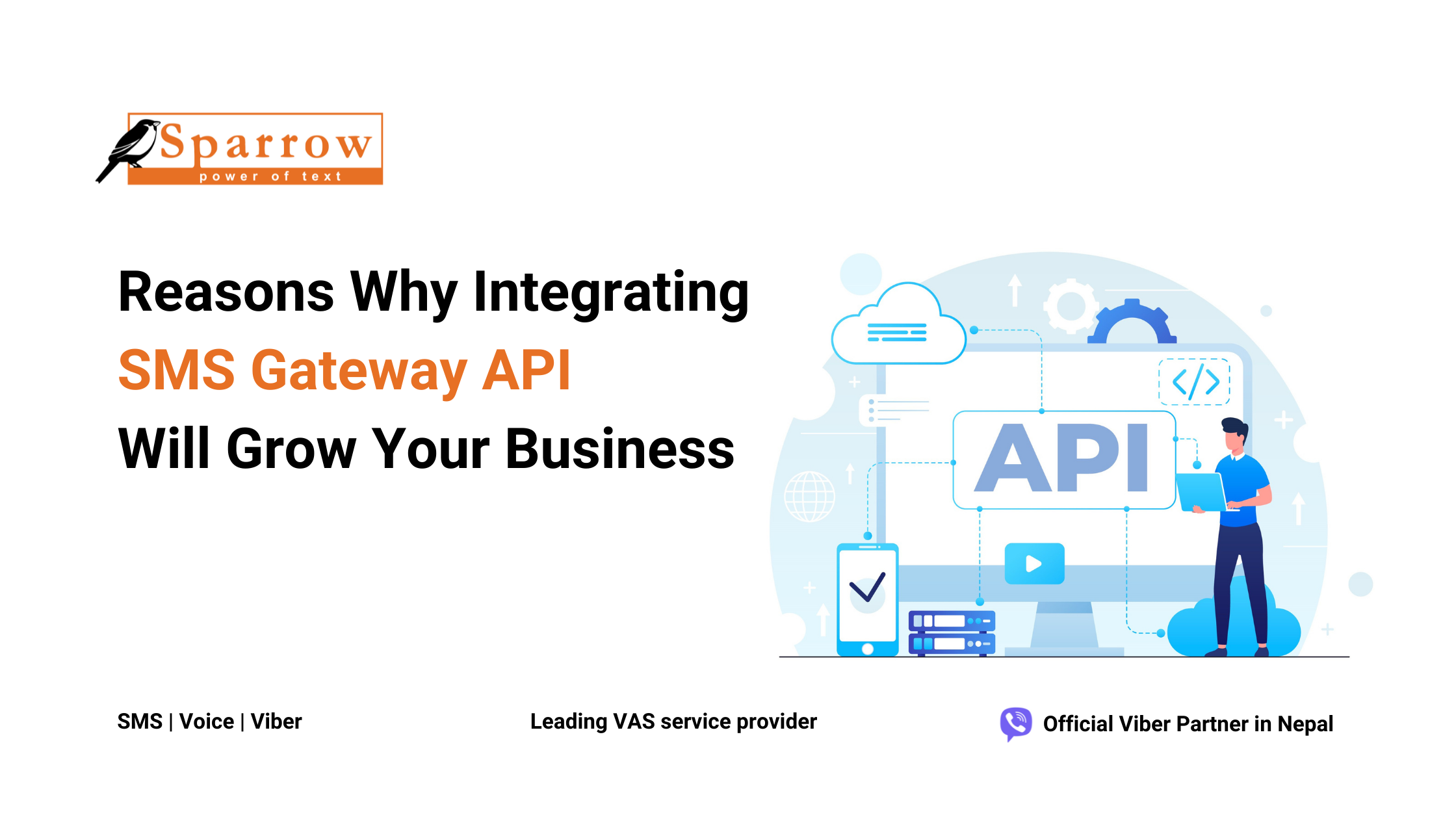 APIs enable developers to connect to message portals. SMS gateway API allows for the quick and easy transmission of messages. It is safe and dependable, allowing any program, system, or website to send or receive messages from anywhere on the entire globe. It provides quantifiable benefits by allowing you to access any of your API provider's services directly from your line-of-business applications.
Benefits of SMS Gateway API in Nepal 
1. Improved visibility and tracking 
APIs make it possible to track communications. It displays the exact time that each communication was sent to the consumer's device. This creates an audit trail for the submission, which allows for escalation in the event of non-delivery.
Another function of SMS API is Message tagging which is important for transactional communications. It enables you to align replies with messages. 
2. SMS Automation for work efficiency 
API reduces manual management by automating the sending and receiving process of SMS messages. SMS API makes workflow faster and more productive. To give you more clarification, if your business sends a particular message on a regular basis, you can schedule and send messages at the exact time so that the end-user receives it precisely at the right time. 
3. Fast and reliable connectivity 
It has enhanced speed and reliability. An API gives you direct access to the SMS portal, ensuring you will benefit from increased speed. You can send more than thousands of text messages within seconds. If your API has a high level of security, the API ensures a secure connection between your system and the provider. 
4. Clear results and reporting 
The ideal API is supported by a user interface, allowing routine activities to be integrated via the API. It is more beneficial than just text messaging. Your increased communication would enhance automation and flexibility due to using API. 
5.
SMS Gateway API is flexible
You can easily integrate SMS API into your system. It provides direct access to the components of the service. For instance, you have the flexibility to choose how you want to send and receive SMS via any application. Sparrow SMS Gateway API provides your company with complete control over the content and services you use frequently. 
Thinking of trying free bulk sms? Get a demo account of Sparrow SMS
Get the latest updates on Sparrow SMS. Follow us on our official Facebook Page, Instagram, and Linkedin.