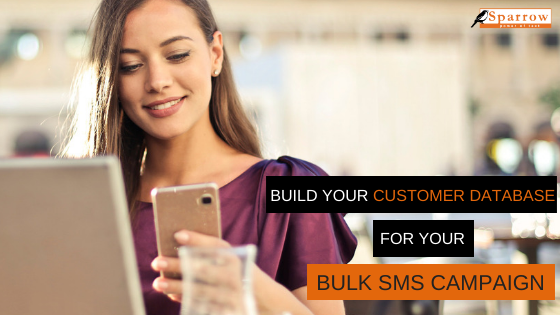 BULK SMS: 7 Fast and Easy Steps to Send Bulk SMS in Nepal
Sparrow SMS is leading Telecom VAS provider serving for more than 8 years of excellence with best bulk SMS in Nepal to more than 2000 clients. We have been serving diverse business enterprises with a reliable, affordable and easiest bulk SMS and SMS gateway services...
5 Reasons now is a Great Time to Try Bulk SMS in Nepal
If boosting sales and improving communication with customers are on top of your list, Bulk SMS in Nepal is small, yet powerful marketing tool to be overlooked. Every marketer is constantly thinking up creative ways to market the products and services to their existing...
How Retailers are Using Bulk SMS Marketing to Boost Their Sales
Bulk SMS marketing can boost some untouchable numbers when it comes to open and response rates. What makes SMS marketing so great, is that every message you send you can virtually guarantee that it will be read by the recipient within 3 minutes of delivery. Retailers...
How to Avoid 5 Common Bulk SMS Marketing Mistakes
Every marketing channel carries a bit of trial and error. You have to try new things and experiment to check if it works or not. Every business confronts a lot of mistakes and wrong moves while trying and experimenting with new marketing channels. Mistakes happen. But...
The National Examination Board (NEB) will not give certificates to the students receiving D or E grade in the result of Class 11. Now students who get more than D plus or higher grade will only be given certificates. According to NEB, students, who bring D or less...
read more
Signup here to get the latest from Sparrow SMS
We provide Bulk SMS/Web SMS service, SMS gateway, SMS API or any other SMS marketing services.  We also offer various SMS services for individuals which range from exam results to various utilities.
Janaki Technology (P) Ltd. GPO 8975, EPC 1887
Bakhundole, Pulchowk (100m ahead from opposite of Entrance Cafe),
Lalitpur, Nepal
E-mail: info@janakitech.com
Phone: +977-1-5522942
Mobile: 9802005007/8