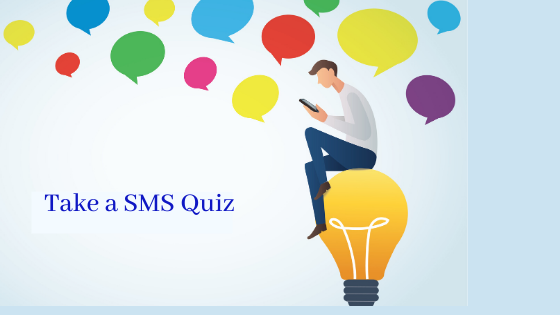 How to run a SMS Quiz Contest with Sparrow SMS
Nowadays, every marketing trend has been changing with the changes in technology. No business needs to visit prospects and customers in person and influence them to engage with your industry.  All thanks to SMS short codes that have made setting up an SMS campaign in...
4 Best Practice Tips for SMS Appointment Reminders
SMS is ruling over all the top marketing tools nowadays. All because of its instant, simple and actionable. It's effective for a business not only because people receive them in their personal device but they actually read them straight away. Setting SMS reminder for...
5 Ways How Business Text SMS Benefits Your Customer Support Team
No matter how streamlined your product or service is, your customers will always have some queries about it. You have to prioritize those queries on the basis of its seriousness. As SMS is one of the fastest ways to answer customer queries, most adults consider that...
Why Text SMS wins over Free Instant Messenger Platforms?
"How much will it cost?"- The question every business owners and marketers ask each SMS provider company. Cost is the main determining factor that directly affects the purchase of any products or services. In the presence of all giant free instant messenger platforms...
Yes, we all know the benefits of Bulk SMS in Nepal and how it helps us to grow our business. But, growing customer's opt-in list isn't an easy task and you need a list of your customers and prospects to deliver your messages and offers. Some may think about purchasing...
read more
Signup here to get the latest from Sparrow SMS
We provide Bulk SMS/Web SMS service, SMS gateway, SMS API or any other SMS marketing services.  We also offer various SMS services for individuals which range from exam results to various utilities.
Janaki Technology (P) Ltd. GPO 8975, EPC 1887
Bakhundole, Pulchowk (100m ahead from opposite of Entrance Cafe),
Lalitpur, Nepal
E-mail: info@janakitech.com
Phone: +977-1-5522942
Mobile: 9802005007/8