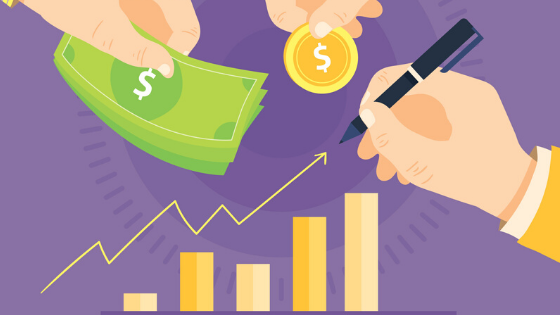 Customer!
We all are working so hard to grab new customers and retain the old ones. Bulk SMS in Nepal can help you bear out your goal in the most effective way.
Many companies like to spend thousands of rupees just to attract customers yet still unable to retain even a few of them. Bulk SMS marketing campaign serves as the affordable, effective and reliable way to create a strong communication reducing the gap between your brand and customers. Various small and large business organizations have subscribed to Sparrow SMS bulk SMS service to reach their target audience in less than a minute. This has shortly shown its positive outcome resulting in an increment in sales volume and more smooth two-way business communication.
Let's take a look at how bulk SMS marketing aid in boosting your sales volume:
Know targeted customer via Bulk SMS campaign:
You are doing all the stuff only to grasp your customers. So, let your customers point their views. The best way is to send them bulk SMS asking for their need and interest so you can develop your sales strategy profiting both your business and customers too.
This can be done through sending your existing service list via text SMS and let them choose the best among them so you can categorize the best one and focus on it. The next you can do is ask for the customer reviews on your product and service. This shows you a clear picture of your business so you will know where you need to work on.
Mobile coupon campaign can be a unique pull for sales:
In every purchase of your product or service, you can offer a coupon to your customers letting them use it on their next purchase to enjoy offers. This will increase customer's interest allowing great saving on the total purchase of anything. Similarly, it helps to maintain customer database in the backend that can be used for future marketing campaigns.
Coupons have strong potential when it comes to delivering the highest returns. But, it should be executed in a proper manner. The success of great Bulk SMS campaign lies in how well it has been crafted and built.
Maintain customer relationship:
Customer does not want the great product but a great experience. If you fail in maintaining a good relationship with your customers, you can't sell them anything. A simple text SMS can help you shrink the gap between your business and the customer. The best practice is to send them messages on their birthdays and festivals with different offers and clear CTA button.
This will make them feel you care about them. This personal touch will lead them to speak your brand among their circle which indirectly increase sales for you.
So, are you ready to sharpen your sales volume?
Try Bulk Messaging Now, Call/Whatsapp: 9802005007/08 or explore our demo account for free: Click Here