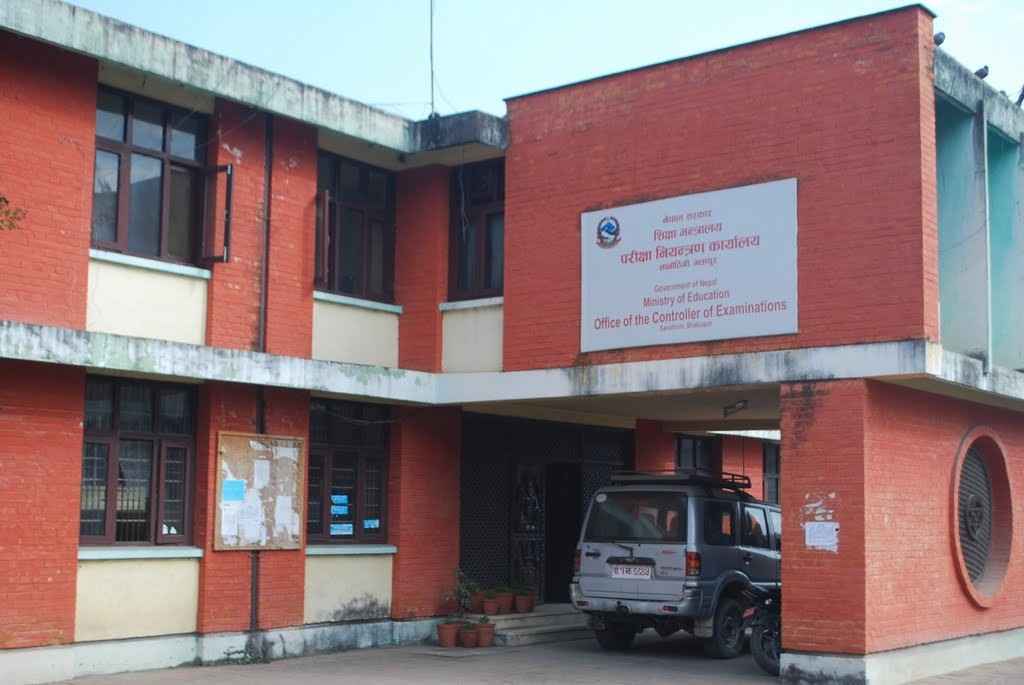 The Secondary Education Examination (SEE) is a national-level examination in Nepal, undertaken by students upon completing their secondary education (grade 10). 
It is conducted by the National Examination Board, which was established as an upgrade from the previous School Leaving Certificate (SLC) system. The first SLC examinations were held in 1990 BS. The Office of Controller of Examination established under the Government of Nepal/Ministry of Education in Sanothimi is in charge of determining the release date for the SEE Result 2079/2080.
The OCE conducts a National Level Examination of more than 300 thousand students every year. The primary objective behind this change was to enhance the overall quality of education and assessment standards at the secondary level. 
By introducing the SEE examination, Nepal aimed to implement improvements that would contribute to a more robust educational system and better evaluate students' knowledge and skills as they complete their secondary education. Widely regarded as a crucial milestone, the SEE holds immense importance as it acts as a gateway to enhanced educational opportunities and improved prospects for future employment in Nepal.
Usually scheduled during the month of Chaitra (March-April), the SEE examination evaluates students' comprehension and proficiency in the subjects they have studied throughout their secondary education. The examination encompasses a range of subjects, including English, Nepali, Mathematics, Social Studies, and Science, as well as optional subjects like Computer Science, Health, and Population Education. 
By assessing students' knowledge and understanding across these subject areas, the SEE examination aims to provide a comprehensive evaluation of their educational attainment at the secondary level. Students can do their preparation with the help of their teachers or friends. In order to assist their students in preparing for the Secondary Education Examination (SEE), teachers can adopt various strategies. One approach is to provide students with diverse sets of practice questions to solve independently, with the option for teachers to offer assistance when necessary.
Furthermore, teachers can equip students with effective examination techniques aimed at achieving higher grades. Another valuable method for teachers to support their students' SEE preparation is to create content checklists, enabling students to become acquainted with the subject matter. Additionally, conducting chapter-wise tests can help students grasp the material more rapidly, facilitating efficient learning and comprehension.
Upon completing the Secondary Education Examination (SEE) in Nepal, students have a range of options for their future education and career paths. Here are some common pathways they can consider:
Higher Secondary Education (10+2): Many students choose to pursue their 10+2 education by enrolling in higher secondary schools or colleges. They can select specialized streams such as Science, Management, Humanities, or Education, and study for an additional two years.
Vocational Education: Some students opt for vocational education and join vocational training institutes or technical schools. These institutions provide practical skills training in specific fields such as engineering, agriculture, hospitality, culinary arts, computer science, and more.
Diploma Courses: There are numerous diploma courses available in areas such as nursing, pharmacy, engineering, information technology, hotel management, and others. These courses offer specialized knowledge and skills in specific disciplines.
Bachelor's Degree: Students interested in pursuing a bachelor's degree can apply to universities or colleges offering undergraduate programs in various fields such as engineering, medicine, business administration, humanities, social sciences, and more.
Professional Courses: Students with specific career aspirations can choose professional courses like Chartered Accountancy (CA), Company Secretary (CS), Law, Architecture, Journalism, and other specialized programs.
Skill Development and Entrepreneurship: Some students may opt to enhance their skills through short-term skill development programs. They can also explore entrepreneurial opportunities and start their own ventures.
It's crucial for students to explore their interests, aptitudes, and long-term career goals before making a decision. Seeking guidance from teachers, counselors, and parents can also be valuable in determining suitable educational and career pathways.
The outcomes of the SEE examination have a substantial impact on shaping students' academic paths. The scores achieved in the SEE examination are crucial for gaining admission to higher secondary schools or colleges for further studies. Furthermore, the examination results influence students' eligibility for a wide range of scholarship programs and other opportunities.
You can also check your SEE Result 2079/2080 through the help of Sparrow SMS here.
Read also:
https://blog.sparrowsms.com/results/see-result/7-things-you-can-do-after-see-2079/
https://blog.sparrowsms.com/results/see-result/best-courses-to-pursue-after-see-result-2079-2080/
https://blog.sparrowsms.com/results/check-see-result-2079-2080/