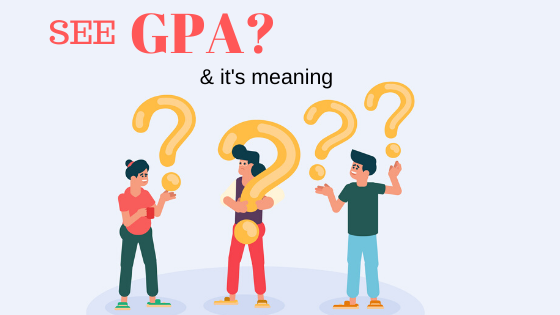 We had many queries regarding the GPA score and its eligibility to study a particular subject. It's just been some years that SEE results are published with grade sheet. The main motive was to make students easy and reduce the failure rate.
The students who have scored at least 2 GPA can study science whereas students scoring 1.6 can study management, humanities, education and law faculty. But according to the faculty, score on each specific subject should be obtained. To join science faculty, C Plus should be brought into compulsory science and mathematics. Likewise, there must be a D Plus grade in Nepali, English, and Social.
Management:
For Management, minimum D Plus should be brought in English, Mathematics, Science, Nepali, and Social studies.
Humanities
Students should compulsorily score D Plus on English, Nepali and social studies to read the humanities faculty.
Education:
For studying education faculty, students should have D Plus in English, Nepali, and Social.
Science:
 Those who want to study science, students must bring D Plus into Science and Mathematics in SEE examination.
Know your grade and choose the subject of your choice.