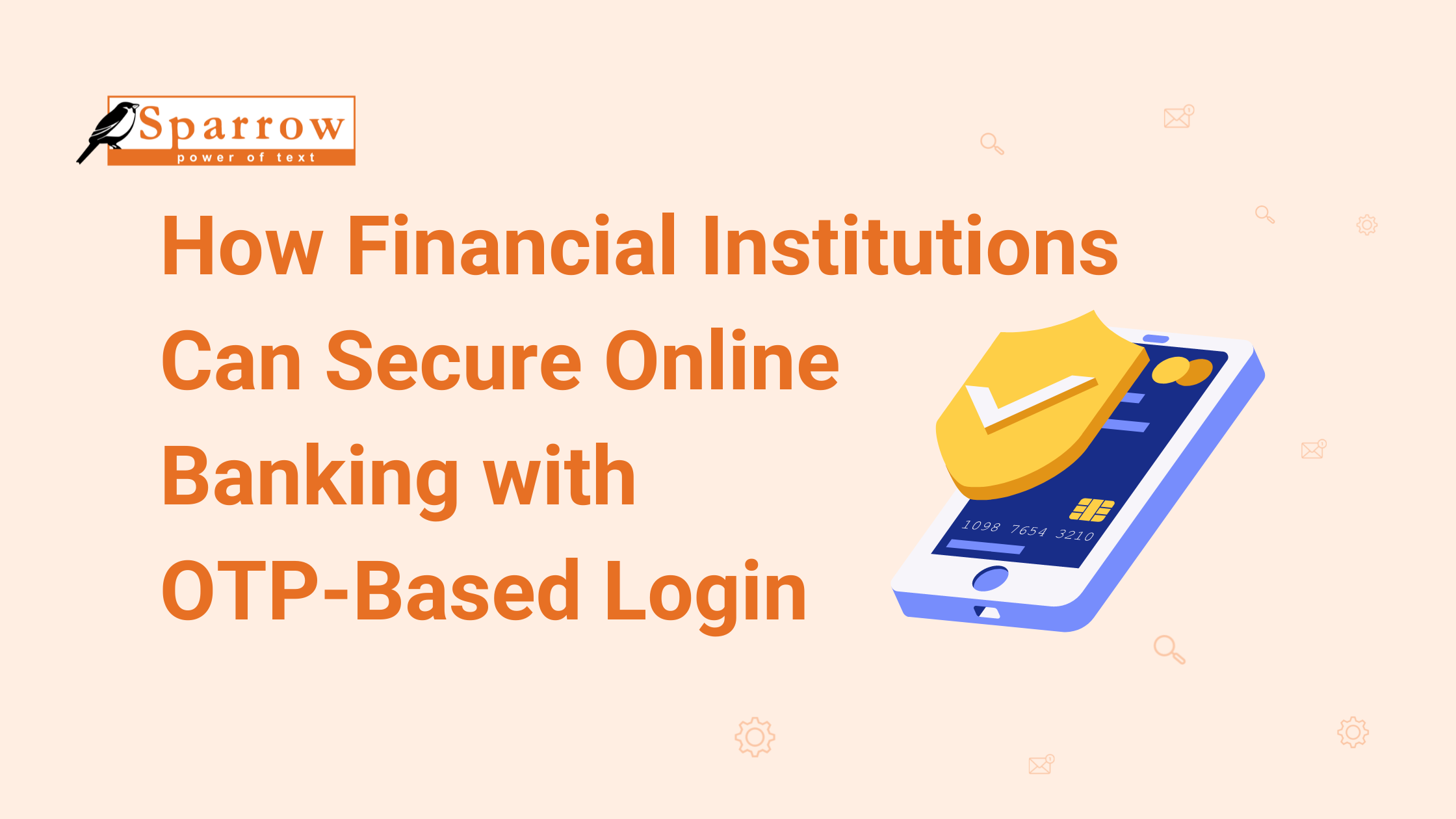 Have you ever wondered what is the four or six-digit codes that pop on your mobile screen when you use online banking? What is OTP-based log-in? 
Let's Begin, 
What is OTP- Based Login used by Financial Institutions?
What is the OTP authentication service people are talking about? OTP (One Time Password) is unsystematically generated and sent to your registered mobile number to validate the specific transaction. It adds an additional layer of security for Bank cards and online transactions. 
You might have noticed that when you are involved in online transactions or log in to an online banking platform, once you input the details of your transaction, you receive four or six-digit codes depending on banks within a couple of seconds. 
If you were wondering what is the use of the OTP number, this is where it comes into action, those digits that you receive, OTP passcodes, work as a second authentication factor. This system of a one-time password generator is integrated by banks to make secure online banking. 
Why is a one-time password (OTP) safe?
OTP is a private token that should never be shared. It is generated automatically and consists of a numeric or alphanumeric string of characters that authenticates the user for a single transaction performed during a login session. The alphanumeric code or digit code sent to you changes every minute depending upon the system adjusted by banks. OTP is used only once, unlike static passwords that expire after a month or so. 
Benefits of using SMS OTP Based Login
Secured – OTP prevents attackers from reusing your code 

Whether you have a weak password or reusing the same password, Otp auto-generated algorithm makes all redundant. 

OTP is valid for a few minutes benefiting users from attackers breaching end-users digital identities.
If you're looking for SMS API in Nepal for your financial institutions but don't know where to begin, give our business development team a call to learn more about our pricing options. Try our Sparrow demo account to see how Texting works in your specific market.
For updates on Sparrow SMS, do follow us on our official Facebook Page, Instagram, and Linkedin. 
For more information, 
Contact number: 01-5522942 | 9802005007/08
Email: marketing@janakitech.com