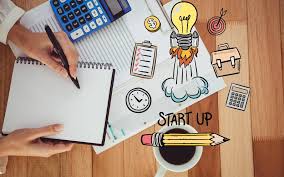 Bulk SMS services are the best channel for startup companies that need to be labeled with their marketing strategy to reach target audiences in a less period of time. Bulk SMS is the fastest method for conveying the relevant business information to the mass of the audience within a fraction of seconds and improve the user experiences.
Subscribing to the best Bulk SMS Service Provider in Nepal, the startup Bulk SMS services are the best channel for startup companies that need to be labeled with their marketing strategy to reach target audiences in a less period of time. The company doesn't only get benefited by the higher conversion rate and customer retention but will get the best platform to showcase their offers and services and assurance of the quality service delivery and great SMS support. Bulk SMS has proven to be the best marketing tool for startup companies for the creation of a multi-channel strategy for engaging targeted audiences.
Sparrow SMS is the leading Bulk SMS service provider that offer robust features with redundant servers to stand out the competitive market at an affordable price. It is a cost-effective, reliable, user-friendly and extremely flexible platform to cater services for all business scales and types to reach targeted customers instantly.
There are two types of Bulk SMS services:
Transactional SMS

Promotional SMS
Transaction SMS:- are used for sending automated messages regarding customer's account status, ticket confirmation alerts, purchase confirmation alerts, student progress information to their parents, appointment status, bank account status, O.T.P's and so on through any software or application.
Transactional SMS Features
Alphabetic Sender ID.

24×7 delivery

REST API

Real Time SMS Notifications

Manage Multiple Campaigns

Log Report

Same SMS Rate Throughout the Network
Promotional SMS: – can be used for Product marketing, Offers, Brand Promotion, and general awareness.
Promotional SMS Features:
Used for promotion, marketing or advertising purpose.

Contact Manager

Campaign Manager

Unicode SMS

Delivery Reports

Message Schedule
Let us emphasize in detail of how Sparrow SMS's Bulk SMS Platform can benefit the Startups in the very best way:
Direct marketing channel
SMS Marketing is the most reliable and affordable marketing channel with high conversion and response rates. Sparrow SMS's Bulk SMS service is extremely flexible in conveying promotional and transactional messages to customers with 24*7 support and 96% delivery accuracy.
REST Based API with in-built redundancy
Sparrow SMS's API Gateway is easy and simple to integrate with an existing application or software. We provide powerful API with redundant servers to send automated SMS instantly. Our Bulk SMS gateway enhances high voluminous SMS deliverability.
Increase customer engagement and conversions
Businesses can easily retain their customers and maintain good relation for the long run. This will directly help to reach customers with relevant updates and transactional replicates instantly. As you will communicate with the prospective client base, it maintains a trust bonded relationship outlining a distinctive brand image.
Simple, User-friendly and cost-effective medium:
Our User-friendly Interface allows sending a handful of messages to a targeted group or bulk SMS instantly. It enables an organization to grasp customers with quick updates in just seconds at an affordable price.
Delivery Reports:
You can extract Reports and Analytics in real time. It helps to track delivery status of every SMS sent. This analytics can help startup companies to improvise the existing marketing campaign comprehending ROI.
Bulk SMS is the most reliable and effective marketing strategy for Startups to quickly pitch promotional and transactional information to large clientele with just a single click. Associate with Sparrow SMS for sending quality and quantity SMS quickly.