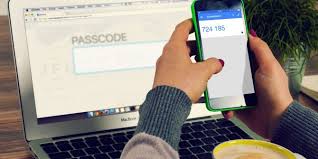 What does Two Factor Authentication mean?
Two-factor authentication or multiple-step verification is a process to check user's identity twice for determining their legitimacy. Mostly, the account holder will be asked for two separate passwords to access his account. The first password will be his primary password and second is an authentication code or known as one-time password (OPT) which will be different for each login. OPT is entered into an application or website within a certain period of time to access the account. This adds an extra layer of security to the user's account login by requiring two forms of authentication.
Use of SMS for Two Factor Authentication
Many online businesses are using two-factor authentication as a security tool to log in any application. For instance, the two-step verification required for signing into a Google account. If you have activated this feature, every time you sign in to your Google account, you need to enter your primary password and OPT generated from text message or voice call.
Amended security:
Two-factor verification decreases the probability to impersonate a user or gain access to customers, accounts or other sensitive resources. As the second password is required to authenticate, any other person can't log in even he gain access to the primary password.
Increase productivity and flexibility:
Businesses are cheering up for flexibility in their operations as it contributes to higher productivity. With two factor verification, owners and employees can securely access corporate applications, documents, data, and system from any device anywhere without putting the corporate network and sensitive information at risk.
Cost-effectiveness:
Two-Factor Authentication can help remedy time-consuming and costly password-reset calls lowering the helpdesk and security management costs. It also provides a safe and secure way for end users to reset their own passwords. The businesses can save costs from fewer calls and, increase employee productivity and satisfaction.
Reduce fraud and build secure online relationships:
Frauds and scams can directly impact on businesses. It can result as distrust, doubtfulness and brand injustice, and destroy a customer relationship. Two-Factor Authentication provides an extra coat of protection that safeguards important applications and transactions. Further, by creating a secure brand experience, businesses increase their opportunity to create continuous communications with customers.
Convenience:
Nowadays, all employees and customers want to have information and resources they need at their fingertips. With this level of technical convenience, businesses require huge potential to introduce new security risks and liabilities. In this case, two-factor authentication delivers strong user validation to meet today's enterprise requirements. Those failing to influence it as an essential part of their mobile strategy are leaving themselves open to awful penalties.
At Sparrow SMS, we offer REST Based SMS API Gateway in Nepal which is easy to integrate into your two-factor authentication solution.