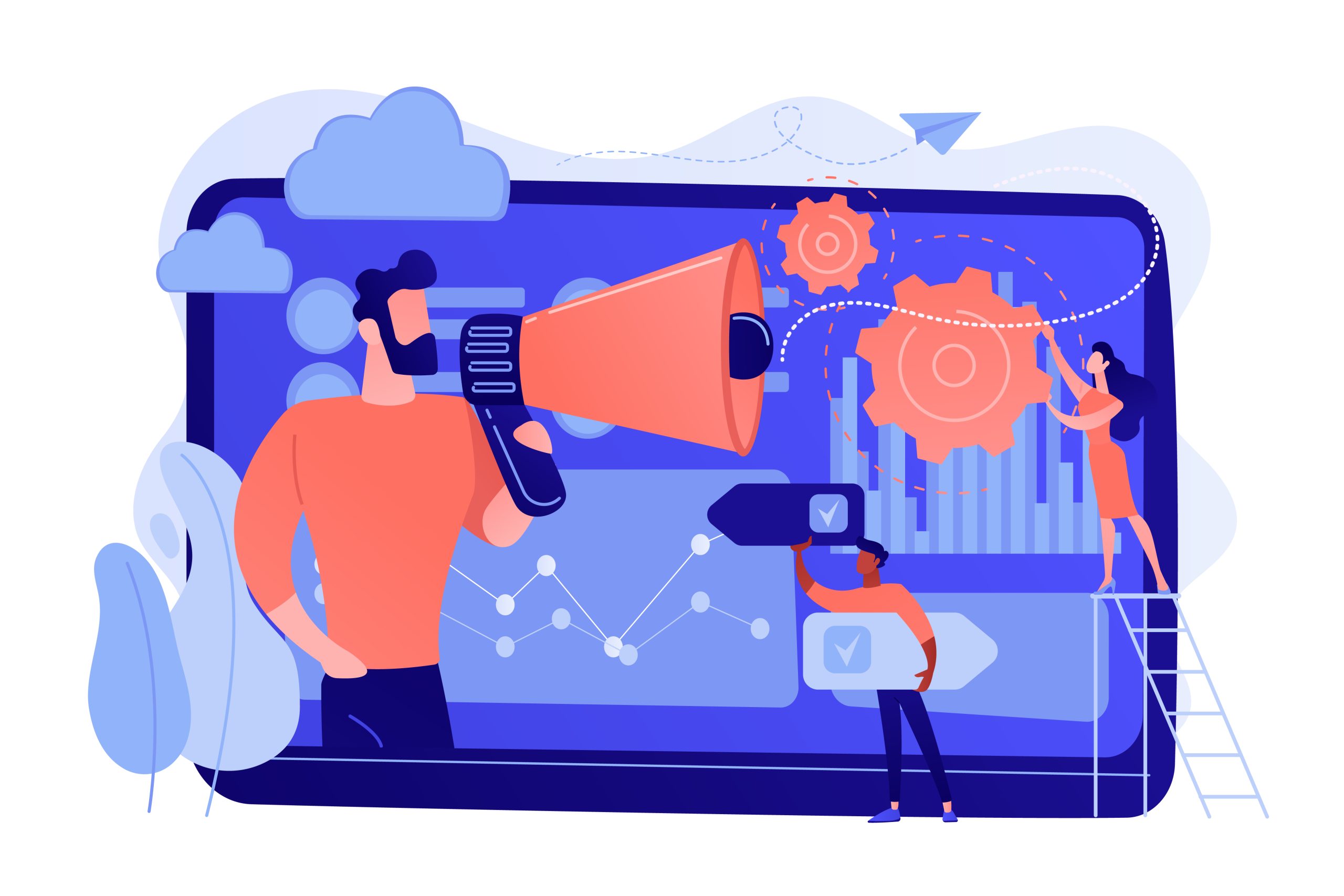 We are living at the age of innovation and transformation. People like seeing interesting things that are hot and cool. The same is with marketing. People like seeing what the new transformations and communication techniques are that will bring the most benefits and improvement to the profit of their business. The marketing strategy that worked last year might not work this year for the same company. So, reviewing the marketing strategies with new trends is very important. Wanna know what are the new marketing trends for 2021?
Here are the Top 5 Marketing Trends for 2021 that really work. Plan your strategies according to these trends. 
Content Marketing:

Content Marketing is gaining popularity as more and more people are moving to the digital environment like social media platforms, text message marketing, and other marketing tools. The major advantage of this trend is that it can be used for any type of business. Every business requires content to communicate properly as every business is customer-centric.

SMS Marketing:

It is one of the best marketing trends used by many business enterprises to be an efficient and cost-effective tool. With the

Bulk SMS Marketing

, business targets their customers and audiences easily. It is considered very a very powerful marketing tool as everyone uses mobile phones in today's era and two-way communication, which helps get customer feedback. Many businesses use SMS marketing to send messages about their products, offers, and campaigns to their customers.


Sparrow SMS is the best bulk SMS service provider in Nepal. It has been providing its services for the last 11 years and has been holding onto Nepal's best bulk SMS service provider since then.
Email Marketing and Automation:

This trend is very effective for B2C and B2B marketing where

some organizations take advantage of AI automation techniques for business improvement to send e-mails using more personalization and rules-based automation.

Big Data Analytics:

Big data analytics is really important for you if your business requires more insight into customers and the market with predictive analytics. But it is also very costly as it requires more research, tools, skills and technology which can give such analytics. Many organizations do their research through this and then strategise their Bulk SMS marketing plan to achieve their goals.

Improved Websites:

This trend is a long term remaining trend as once a customer is interested in your products and services, s/he redirects to your website. If a business is running without a website, trust is not built with the customers. In today's era, the website gives authenticity to the business. Text marketing is done to drive traffic to the website only.
The development of technologies has made the market more competitive. Research of new trends and following these trends is really important for the growth of the business.  But if you look you will see that Bulk SMS services can be used with any marketing strategy to get more results. If your a business organization in Nepal use Sparrow SMS for sending out your bulk SMS to your customers. 
Enjoy the easiest way to promote your products now. Talk to our SMS Experts, Call/WhatsApp: 9802005007/08. You can also mail us at marketing@janakitech.com.