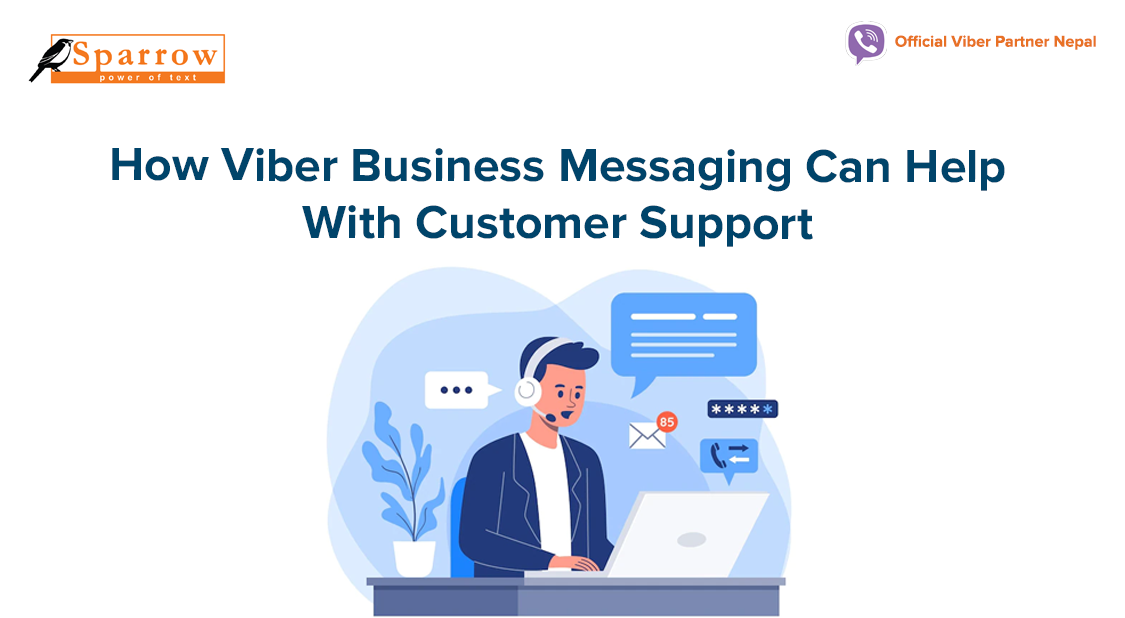 Customer support is an essential aspect of any business, especially in the digital era. With more people active on social media and email, businesses have to up their game and provide a better customer experience. While most companies are still relying on phone call customer support or email responses, a growing number of customers are using text messaging apps as part of their communication strategies.
Viber business messaging provides a compelling customer experience with various features and builds brand loyalty. Viber for business is easy to use making it accessible for companies to communicate with their customers. To fully satisfy customers, they need to be dealt with in real-time and quickly. Audience interaction provides a greater reward for the companies and positive feedback to the business on the web as well.
Viber for Business for Customer Support
1. Engage the audience and support them on their purchasing journey
Promotional business messages can be used to reach out to cold, warm audiences to make them aware and engage with the brand. The fun and interactive messages can help build relationships with the relative audiences. The features such as conversational messages and chatbots can be used to entertain the audience's quarries and questions.
2. Properly manage orders and deliveries
Transactional messages are the perfect messages for making customers informed about their orders and deliveries. The popup notifications on their mobile devices can make them assured and gain trust in the brand. Here are some methods you can use to send messages to clients:
Automated purchase confirmation messages:
With Viber's transactional message feature, you will be able to notify the buyers about their payment, and the order is processed.
Viber can let the buyers that if their orders are still pending or have been processed already. Automated and personalized messages can be used to make customers updated about the products' status.
Contact buyers regarding issues in their order
Sometimes due to different issues, there may be delays with the delivery or with the product itself. In such cases, you can easily reach out to the customers and resolve the issue.
Viber enhances the process of ordering, processing, and delivery of products, providing a better experience for the customer. The conversational messages between you and the customer provide brand loyalty. With Viber, customers can stay in touch with the brand and can resolve their issues quickly and efficiently.
3. Provide post-sales support
As a brand, you always want to make customers feel appreciated, even after the transaction. Hence, post-sales support is a great way to show customers that you care about them. The post-sales experience is also a good time to cross-sell and upsell. On the basis of your business industry, you can keep the customers engaged via promotional and conversational messages. Customers love deals, and discounts and expect them from their favorite brands, with Viber business you can increase customer engagement with promotional messages.
4. Collect Customer Feedback
Customer feedback is one of the most important aspects of the business. It helps in proper business planning, promotion, and other marketing. Viber is a great platform to get feedback to improve your business performance. You can proceed with the simple survey by sending mass messages and asking them for filling up the form. Another form of collection feedback can be by asking them for google reviews on your business. The reviews and ratings greatly help in building trust for new customers.
Why Sparrow SMS for Viber Business?
Sparrow SMS is the official Viber partner based in Nepal and the leading VAS service provider in Nepal. With 12 years of experience, we are able to provide the best Viber Messaging Services to our clients.
For Viber Business Messaging, Bulk SMS, SMS API, and other SMS marketing services,
Please fill up the form here.
Contact the Sparrow SMS team via marketing@janakitech.com or reach out to us at 9802005007/8.