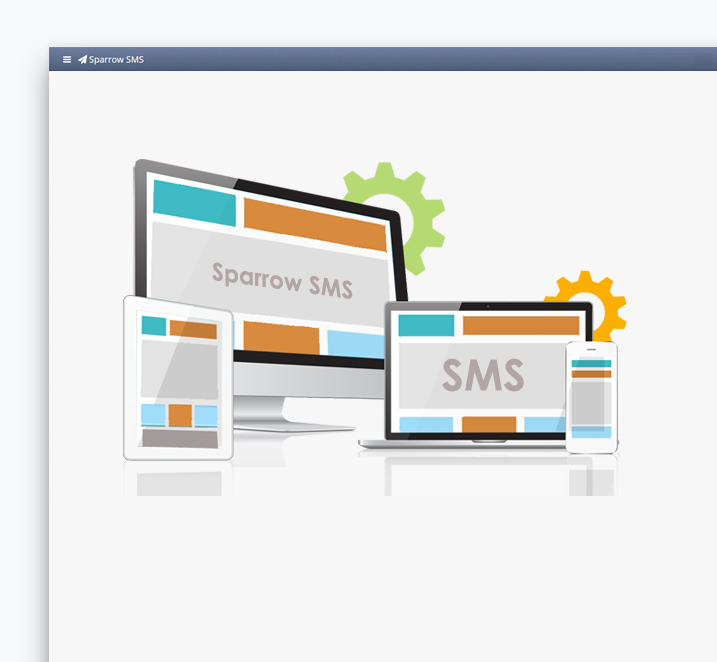 If you are developing software with an automated SMS feature, Sparrow SMS offers you extremely fast, robust and secure Bulk SMS API for developers.
SMS marketing is regarded as a convenient tool in all sort of businesses. Integrating SMS gateway API into your app, website or software will improve your customer relationship, help manage your time and cut communication cost.
Documentation
All the documentation to view integration procedure is available at  https://docs.sparrowsms.com/
Connections
We have direct connections to all the Telecom operators so your messages will deliver to all network instantly. Our API supports HTTPget and HTTPpost request method.
Code Examples
Our REST-based API supports any coding language and we have a lot of code examples in all the main languages such as PHP, JAVA, Dotnet, and WordPress for the developer community to help them get up and running.
Quick and Professional Support
Our business is built on great quality and support. You will get 10 free credits on our free trial account to test the application. Our SMS engineer will be assigned for your guidance with user manuals who will help you until the integration succeed. Not only that, our expert will be on call to help with any questions you have at any time thereafter.
Prices
As we have been in the industry for 9 years, we offer affordable and competitive SMS API gateway. We negotiate with the telecom operators on price and pass them on to our customers.
Log Report
Though all the messages received and sent are processed by your system and is delivered through our system, we will provide you with one URL through which you can get the report of incoming SMS and outgoing SMS.
Sparrow SMS has been in the SMS marketing industry for almost 9 years now and serves over 30,000 customers. For more information on how you can start sending SMS through our easy-to-use SMS API, Try our FREE DEMO or contact us at 9802005007/08.