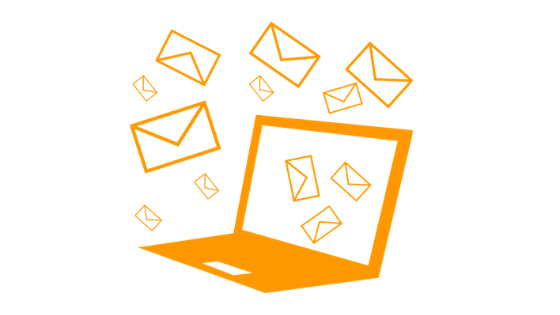 Sparrow SMS offers reliable Bulk SMS in Nepal providing instantaneous and dynamic Bulk SMS delivery report. This help businesses to track the status of the SMS they have send out to their clients. Bulk SMS delivery report enables to check how their mobile campaigns are working and make sound decisions on that basis. Moreover, you can also download the reports into a Microsoft Excel worksheet for greater analysis.
To view the SMS status/Report we can view it from Web Portal/SMS Report/Outgoing or Incoming. Here we can view the summary status of the SMS pushed or received. We can also the summary as well as detail report in excel file format, which can be downloaded from "Download" (Summary) and "Download All Log" (Detail). In the report, we can find five status of SMS pushed i.e. delivered, accepted, failed, queued and dispatched.
Delivered:
When the SMS pushed is successfully pushed in NCell Number it generates the status delivered. Sometimes in case of NTC, it generates delivered, which is also considered as the message is successfully pushed in NTC number.  The final status in NCell is delivered.
Accepted:
When the SMS pushed is successfully pushed in NTC/CDMA number it generates the status accepted. Sometimes in case if NCell it generates accepted (or accepted by SMSC), it is because the message is accepted/received by SMSC but not delivered up to the recipient. The final status in NTC is accepted.
Failed:
When the SMS pushed is not delivered in any of the Telecom then it generates the status failed. It is because the receiver number might be "Out of network coverage" or "within weak network coverage" or "Switched off". The credit consumed in failed status is not reverted, It is because the SMS pushed from the Client's system is received at Sparrow's server and further pushed to telecom's server. In this process, the credit is consumed when the SMS is pushed from Sparrow's server to telecom. So it is because credit consumed is not reverted.
Queued:
When the SMS pushed from Client's system is received at sparrow's server but not pushed further to telecom's server because of some technical error like shortcode/ server down, VPN restarted/off, error in Telecom's network/server and huge data traffic. If the pushed SMS has been queued for more than an hour and is still not delivered/accepted/failed then the credits consumed will be reverted back to the clients.

Dispatched:
When the SMS pushed is not delivered because of the error in "Identity" provided, then it generates status dispatched. It is because the identity is inactive or mistakenly entered.
Sparrow SMS is transparent in regards to the delivery of SMS text messages. So, businesses can track the SMS report instantly and use the stats to plan further for the next marketing campaign.
For any queries, feel free to Call/WhatsApp us at 9802005007/08.