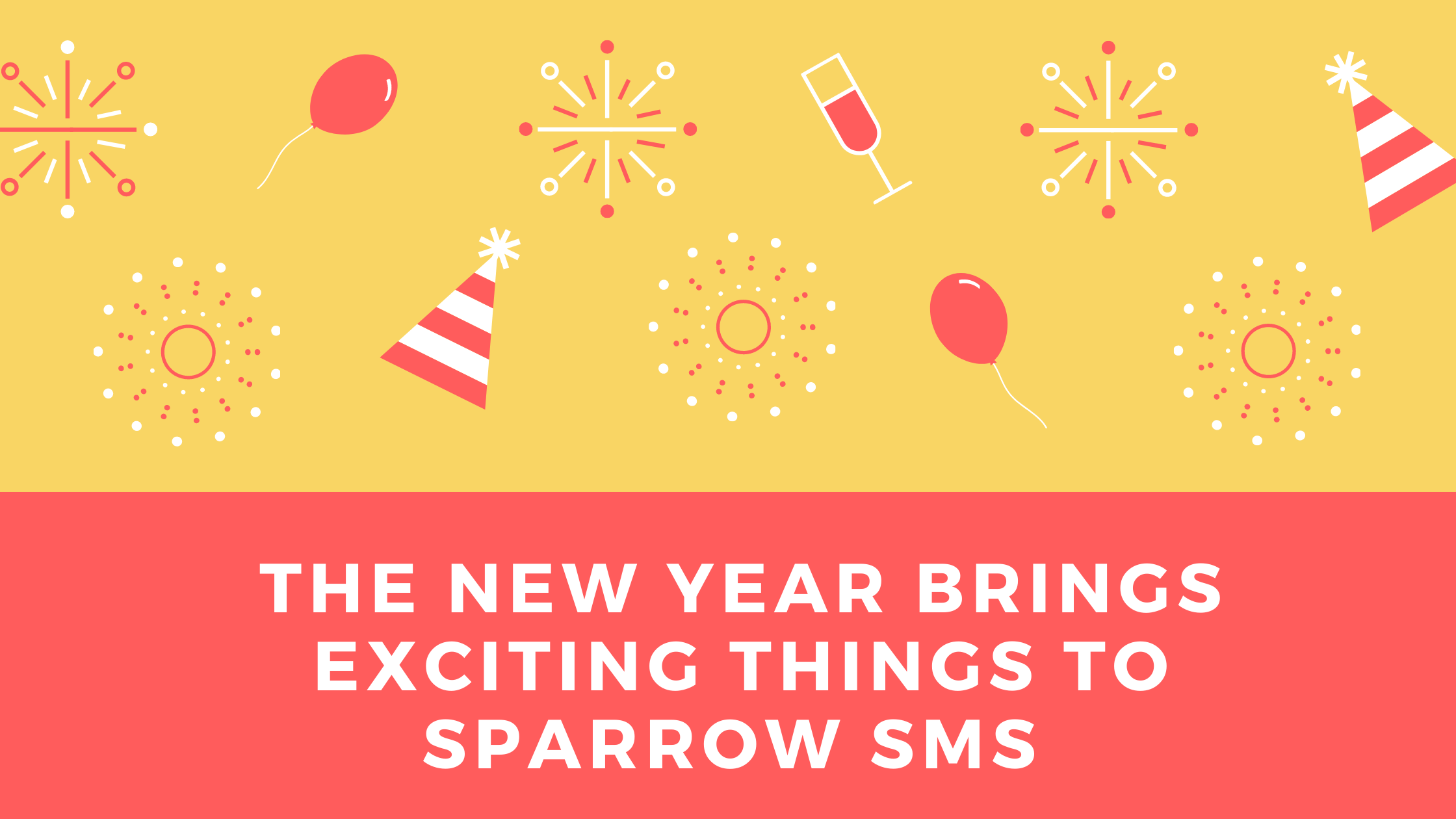 Another year done and dusted! 
Looking back at 2075: it was a huge and amazing year here at Sparrow SMS. We upsurge our fantastic team to provide more value to our customers. We were purchased by the Bangladesh Ride Sharing partner, Pathao, Department of Transportation Management (DoTM) and many BFI's and Government agencies.
2076 looks to be even bigger, better and more exciting! We are planning for loads of new and thrilling projects in the pipeline for the year. We are eager to upgrade our tools, features, and services all to improve business communication experience.
With the continuous growth in mobile penetration rate in Nepal, industry experts are saying that 'This is the year of Mobile'. Businesses are investing more capital in mobile marketing to reach more customers and enhance the user's experience.
Many businesses and leaders are also talking around customer experience and the ways to improve them, which seems to be the hot topic of 2076. Integrating SMS service with client servicing can help in support handling, delivery updates, appointment, reminders and other communications. This will not only improve the value of support but boost amazing customer experience.
Bulk SMS service in Nepal is getting a huge upgrade and step forward in its capabilities with amazing open and response rates. So, this year is set to be another amazing and exciting year for SMS marketing and Sparrow SMS. We have the perfect team and support to help us build, develop and improve Sparrow SMS.
Thank you for your custom in 2075 and we are all looking forward to working with you in 2076.