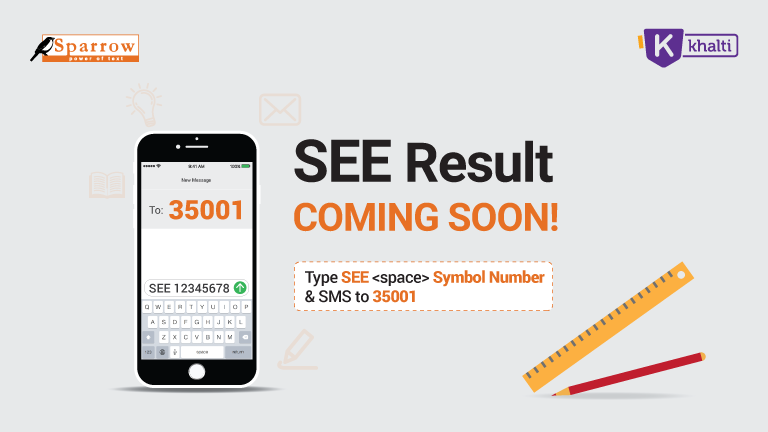 Nepal Education Board (NEB) has announced that SEE Result 2078 will be published soon. The result with the mark sheet will be coming soon. NEB is doing the final preparation to publish the result. 
Due to the COVID-19 pandemic exam of class 10 students was not taken and the results are being published according to the evaluation done by schools themselves. NEB has said that if everything goes according to plan the results will be published within the last week of Shrawan or the first week of Asadh. 
How to check SEE Result 2078?
It's easy. After the results are published, they can be found on the internet or via mobile SMS. Our SMS service allows you to check your SEE exam results.
When the NEB results are officially released by SEE, send an SMS to 35001 by typing SEE <space> symbol number.
Or visit us at Sparrow SMS on how to check SEE Result.
We Sparrow SMS and the Khalti family wish you all the best for SEE Result 2078.
Also read: