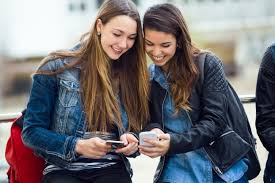 Want to know how you can build successful Bulk SMS Marketing as you desire?
This 160-digit marketing text message with up to 98% open rates offers more opportunities than you might expect. Bulk SMS allows you to reach a larger audience quickly and easily in just a few clicks. Due to which, bulk SMS marketing is getting popularity in recent days. It has been used for various promotional and transactional purposes like sending notifications, greetings, to request a brochure or further information, product promotions, product discounts, or as a direct response mechanism to outdoor advertising.
So here we have shared 7 secrets that you need to bear in mind when sending multiple text messages?
Secret #1 Price:
Bulk SMS price is the most important feature to take into consideration. You will be sending a high volume of messages so, that can increase your investment in SMS campaign. For this, you should find out the affordable bulk SMS service provider, but don't forget that price combined with quality and reliability needs to be balanced in order to get the best results from your SMS campaigns.
Secret #2 Content:
You should make sure that you are delivering appealing messages that convey your marketing message to your target audience without bothering them. Your message should be worth the read, crafting the perfect message for the product. Also, remember that the messages should be short; lengthy messages are more likely to be ignored.
Secret #3 Timing is Key:
The timing of text message varies depending on the purpose of your SMS campaign. The automated messages from the software should be delivered instantly after the transaction is held whereas, bulk promotional SMS should be sent without disturbing the customers. Sparrow SMS bulk SMS provides message scheduling feature to send your bulk SMS at the right date and time.
Secret #4 Personalize:
Because SMS marketing campaigns are a powerful tool, your company is not the only one asking for your customer's attention via SMS. So, you should increase the value of your message by personalizing it in the most possible way; for example, including the recipient's name. A personalized text message will let your customers respond quickly and relate to their needs.
Secret #5 Reliability:
You have to make sure that you have chosen the most reliable Bulk SMS service provider. Your choices for unreliable service providers may result to message delays, no delivery reports, and sender ID issues, technical hassles, and unresponsive support team and so on.
Secret #6 Groups Creation:
A different message is set for different contact groups such as office members, vendors, customers, shareholders, and directors. The feature to create different groups will allow contacts and groups to be selected so that messages can be sent to all groups at a time, either from a list of contacts or to all the users within a particular group.
Secret #7 Fast upload:
Fast upload of data from various file formats is extremely important when sending multiple text messages. This ensures that messages are sent quickly, efficiently and at the same time.
#Extra Tip: In your every SMS marketing campaign, you must have an opt-out to allow customers to stop receiving messages from you. For example, Type 'STOP' and send SMS to 35001. You should check if your service provider offers this function that will never let your marketing campaign down. But remember, it is only for outgoing SMS campaign, it is not necessary for transactional SMS.
With these top seven secrets in mind, you will soon be ready to use the power of a bulk SMS software to implement your latest SMS marketing campaign.
If you would like to try Bulk SMS right away, please sign up for a free trial – we would love to hear what you think!