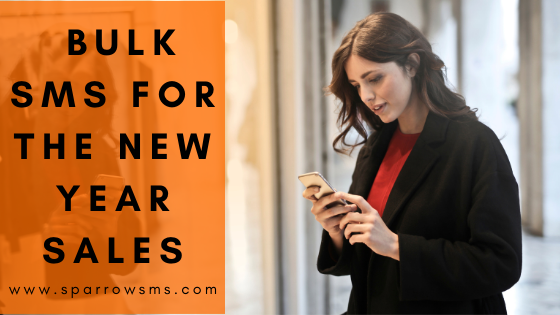 Are you looking for the easiest way to send your text messages or bulk SMS on the 1st Baisakh, 2078? It's simple and easy.
What is Bulk SMS?
Bulk SMS in Nepal is the act of sending customized SMS or text messages to a large volume of phone contacts or numbers, using a reliable and experienced SMS gateway.
This bulk SMS provider allows you to customize the sender name and send text messages to NTC, Ncell, and Smart Cell, irrespective of the volume of contacts in just a single click.
Here are steps to send or schedule bulk SMS for this New Year
#Step 1
Go to http://web.sparrowsms.com on your web browser. Signup by filling in your ACTIVE EMAIL, NAME, PHONE NUMBER, PASSWORD, and MODULE.
#Step 2
you will get a call from our SMS experts who will verify your account and inform you with an automated SMS and email. After the verification, you can request to explore our system with 10 free credits or commercialize your account directly.
#Step 3
You can sign up easily with a username and password that you will get in the mail.
#Step 4
You have to pay for Panel and SMS credits to commercialize your account. You can pay it online using Khalti Digital Wallet or bank transfer.
#Step 5
After you pay the due amount, your account will be recharged or credited shortly. You can start sending your bulk SMS for New Year in Nepal. To Schedule SMS for the New Year, simply click Schedule and select the date and time.
At Sparrow SMS, you can get the best of services. We are the leading Bulk SMS service provider in Nepal with quick and 24*7 support. Our team comprises VAS engineers, marketers, client service officers, and support engineers who are willing to assist you anytime.
Connect with the reliable and affordable bulk SMS service provider of Nepal.
Inquiries Call/WhatsApp: 9802005007/8 or mail: marketing@janakitech.com